GRP RiserDeck® Floor System
Probably our biggest seller, Step on Safety's RiserDeck® is a complete service riser floor solution. Designed for easy installation within mechanical and electrical service riser vents and smoke risers, it provides a modern, high-spec alternative to traditional galvanised steel and ply board service riser duct flooring. It's also far easier to install and adjust as additional services are fitted.
The complete service riser floor system comprises of our Universal™ Angle, I-Beam, C-Section GRP profiles and QuartzGrip® GRP open mesh grating, cut precisely to fit the size and shape of the riser vent. You can also opt for Mini Mesh Grating which has smaller openings, reducing the risk of tools and fixings falling through more than one floor. Riser floors can be installed during construction of a building or retro-fitted to older buildings to bring them up to code. Our anti-slip grating can be easily cut using a jigsaw which means adjustments can be made as additional services are installed.
More people are turning to GRP
More and more architects, developers, site managers and contractors are specifying GRP for their service riser floors.
It's lightweight so can be manoeuvred into place by hand – no heavy lifting gear is required
It's non-sparking, so if it needs to be cut onsite, hot works licenses are not required and there's no fire hazard
It's non-corrosive and low-maintenance with a life expectancy of decades – especially in a low foot traffic area such as Service Riser Floors
The flooring is anti-slip reducing the risk of slips and falls
It can be cut to any shape and installed to suit your timetable – whether that's as the building goes up, at the end of construction or in an older, completed building
We can install it for you or provide pre-cut sections for your own teams to fit
For new builds, we also offer a Cast-In Riser Floor System, improving site safety while saving time & money. To discuss your next project and find out how a GRP solution can help your business get in touch.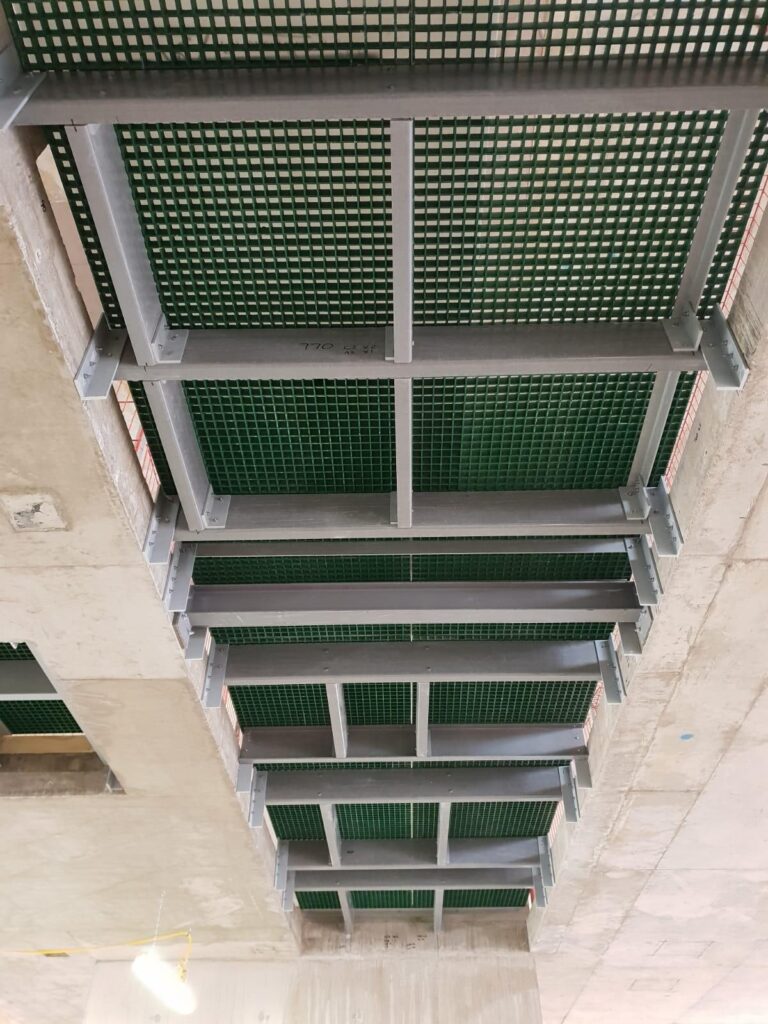 If you'd like to know about Service Risers and our RiserDeck system take a look at our guide. We can also provide an accredited CPD Seminar: Service Risers – Everything You Need to Know that explains the Service Riser Floor options available; comparing the pros; cons and costs of the methods and materials on the market. Aimed at architects and contractors, the seminar is given in person at a location of your choice. For more details, please contact Tony Lamotte.
Service Riser Floors case studies
Talk to our Construction team
We are here to answer your questions about GRP Service Risers
Mon-Fri 8:30am to 4:30pm