Installation Services
We directly employ teams of experts to deliver our installation services, ensuring they receive the training needed to work effectively with GRP and are committed to providing the excellent service you expect. They are certified to work in most industrial environments and undertake extra training when needed for specific sites.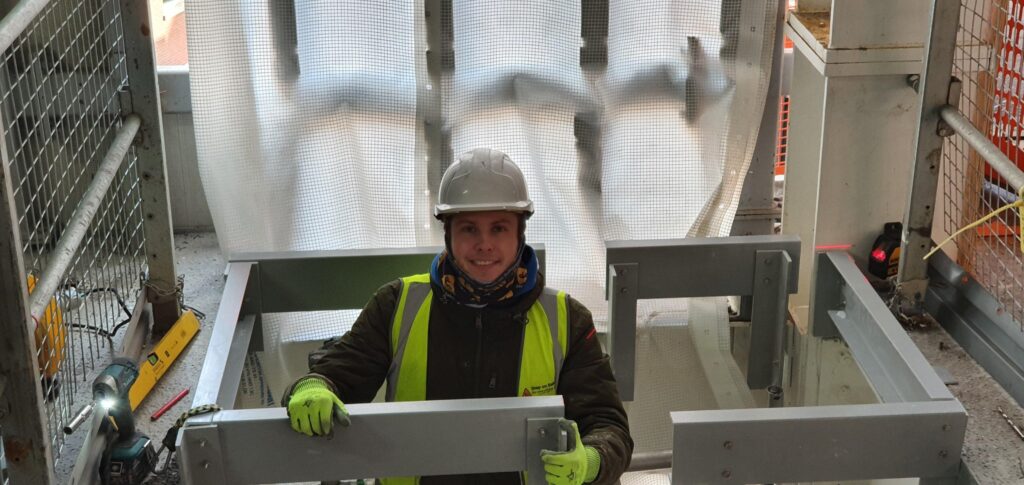 Site Qualifications
All our Installation staff are fully trained in the following:
Abrasive Wheels
Asbestos Awareness
Face Fit
Harness and Lanyards
Ladders and Steps
Manual Handling
PASMA
Working at Height
All our Site Supervisors also hold these qualifications:
For some installations we'll obtain specific, job-dependent certification, including:
Banksman
Confined Spaces
Water Hygiene Card – English (EUSR) and Scottish (DOMS)
To ensure new team members match the exacting standards our experienced crews provide, we train them ourselves and are the only NVQ Accredited company to do so.
What to expect from our Installation Services
While there will be variations depending on the size and scope of the installations, there is a basic methodology that we follow for every project;
Site visit by a site supervisor. He'll be looking at access, delivery points and the available space. His recommendations will be fed back to the office teams at a pre-start meeting so we can be sure the installation team has everything they need
Area Preparation. On day one, the installation team will arrive and begin setting up any tools, and cordoning off the space to avoid accidents. They'll also meet with the site manager, check where the loos and fire exits are, check where any waste should be thrown and find out where the best tea and bacon sarnies can be found!
Materials Delivery. They'll unload the materials or the fabrication
Setting Out. They'll gather the materials and fixings ready for installation, checking they have everything they need before they start.
Installation. In line with the agreed programme, the team will start work. They'll keep the site manager apprised of their progress every step of the way. They'll tidy up at the end of each day making sure the work area is clean and tidy.
Quality Checks/Walkouts. Once the team is done the client will have the opportunity to inspect the work to make sure it meets all their expectations
Snagging. Anything highlighted during the quality checks will be put right and another inspection arranged
Testing, Commissioning & Handover. Once the client is 100% satisfied with the installation the team will pack up and clear the site. Any documentation will be provided and signage will be installed
We want every client to be happy with the installation service they receive.
Find out more
Let our experts install your GRP for you
Mon-Fri 8:30am to 4:30pm