GRP Materials Supplier
We are happy to become your GRP Materials Supplier and we keep a wide range of off-the-shelf products for you to use as you wish. Standard, Mini Mesh, Solid Top and Sandwich Panels are all kept in stock along with I-Beam, Angle, Tube, Box and Channel GRP Profiles. Step on Safety's website is designed to enable you to buy the fiber glass supplies you need quickly and easily – you can browse our ranges here. Our extensive yard holds plenty of stock at all times to ensure supplies for the fabrications we build ourselves – so you can rely on us to have what you need for your own projects.
Our QuartzGrip GRP grating is imported from the Far East while our pultruded Universal GRP profiles are made here in the UK; all our suppliers produce only top quality products – beware of cheap imitations.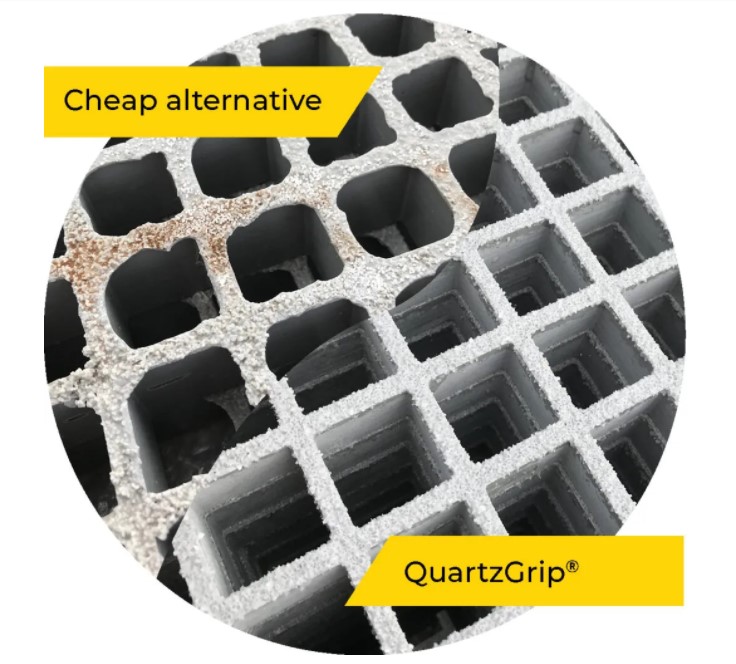 We also offer pre-cutting and pre-drilling services if required – saving you time and money on site.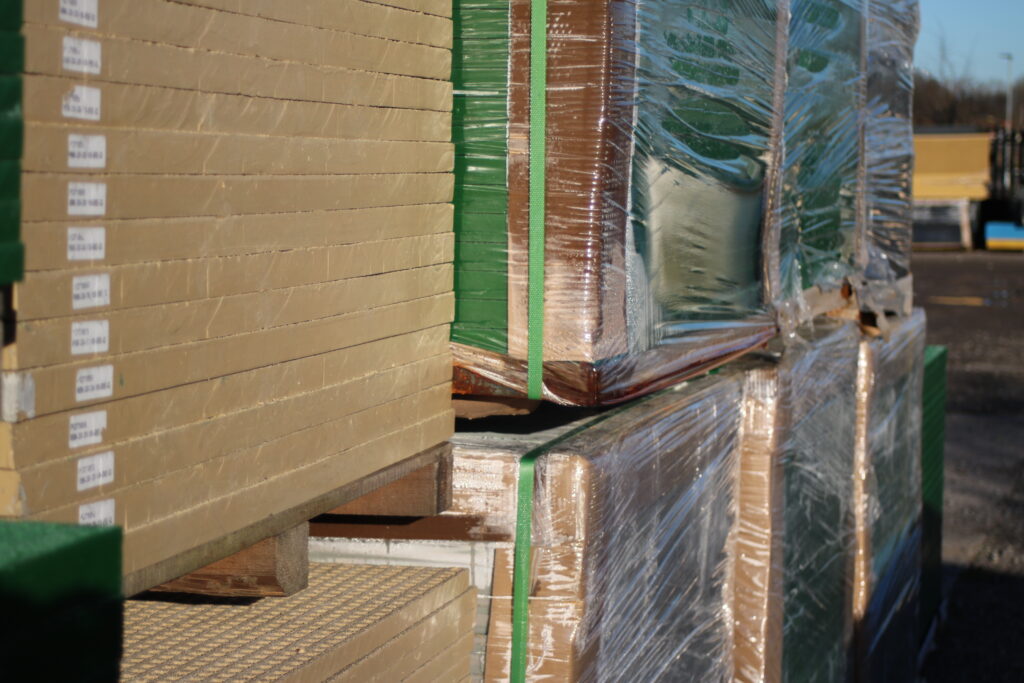 Delivery
Please be advised that due to their weight and size, many of our products are palletised. Our couriers do not have the equipment required to unload pallets – you will need to either have a forklift available or be able to handball the items from the vehicle. The couriers aren't contracted to assist with unloading (although some may choose to do so). Make sure you have someone to help you if necessary. We strongly recommend you wear safety gloves when handling QuartzGrip Anti-Slip products.
You'll find our full Terms and Conditions here.
Specifying Step on Safety Products
We have teamed up with NBS Source to make specifying our key products even easier. Find out more on the NBS website.