CAD Design Service
We offer a complete CAD Design Service for the projects we are working on – whether that's a series of GRP Riser Floors, GRP Walkways, Step Overs, Working Platforms or Staircases or a simple GRP Ramp. Our in-house CAD team produces detailed drawings and 3D renders of the GRP solutions for you to agree before work starts. Working with AutoCAD® software, the drawings enable us to ensure any load specifications are met, ensuring your Health & Safety requirements are satisfied.
Our designers are high experienced in working with GRP and have a full understanding of its properties. Unless otherwise specified, all our fabrications are designed to have a minimum Safe Working Load of 5kN/m2. We commission independent Structural Calculations when working on a new format to ensure we meet this target.
A detailed site survey may be required; we can do that for you or you can supply the information yourself. Depending on the location this can vary from simple measurements and a photo or two, to detailed topographical surveys listing the geology and vegetation.
To discuss your requirements get in touch today. You can send your sketches, plans or photos using the contact form or email them direct to sales@steponsafety.co.uk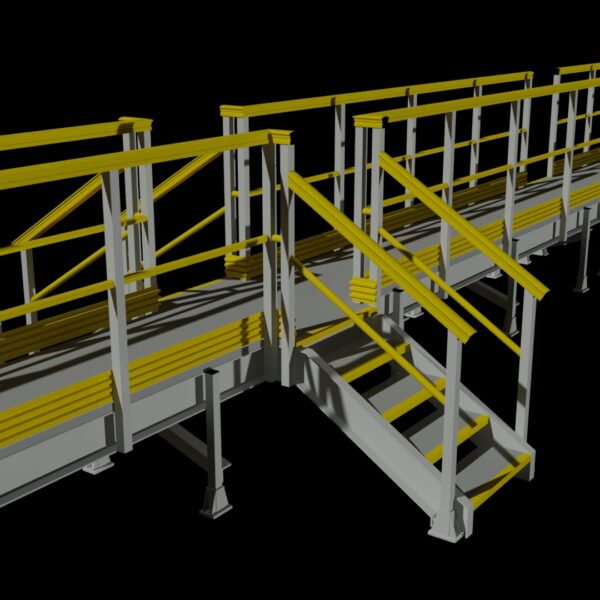 Once the design is signed off, the project moves to the next phase – the build.
Send us your ideas
Upload your sketches or drawings and let us turn your ideas into reality
Mon-Fri 8:30am to 4:30pm