Rail Industry Brochure
Take a look through our Rail brochure, packed with bespoke industry solutions for trackside, platform and depots along with the key product ranges and information on why choosing Step on Safety as your GRP provider is the best decision you'll make today! We can send you a copy in the post – here.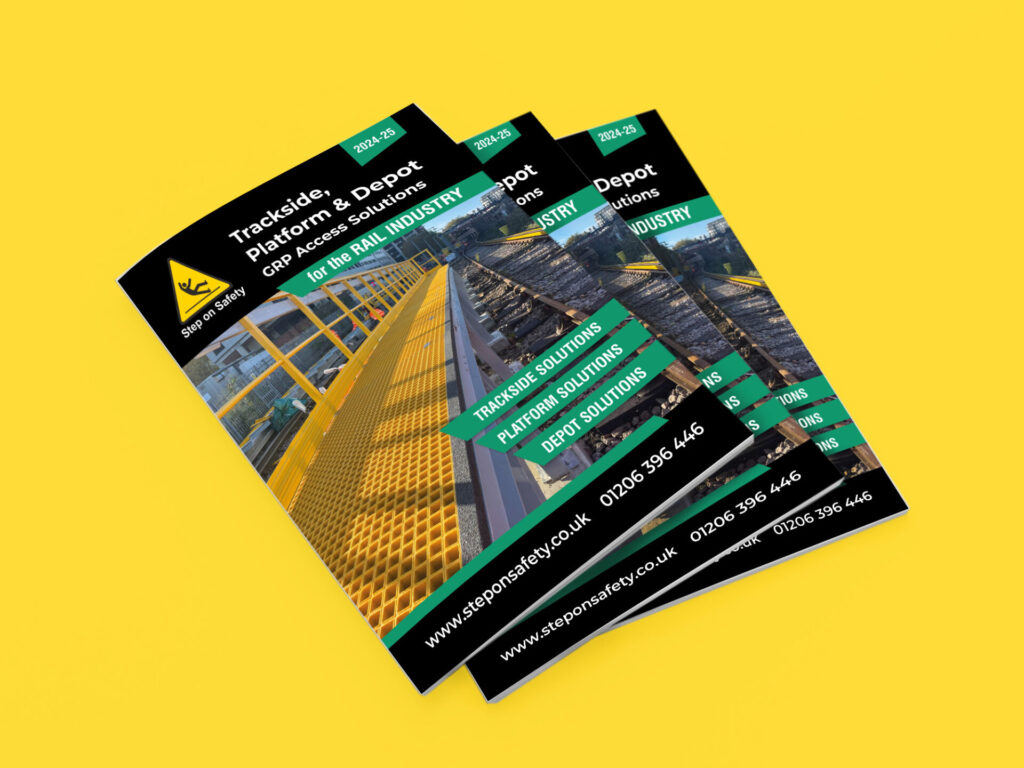 Our Railway Brochure has been designed to make it as simple as possible for anyone working within the Rail industry to find the GRP access solutions they need including those for trackside access points, maintenance depots and passenger platforms. In it you'll find everything you need to know about Step on Safety – who we are, what we do, why and how we do it, along with our key product ranges including QuartzGrip GRP Grating, Solid Top and Sandwich Panels, GRP Profiles and Fixings.
While we update our Rail industry brochure every year, the very latest developments and solutions can be found here on our website. We work tirelessly with our clients to come up with access solutions for their specific requirements and, when we find one that might prove useful to others, we add it to the website. So, even if you have a brochure, we recommend you visit the website regularly to see what we've been up to!
We have also published brochures for the Construction Industry and the Utility Industry. You can take a look online or we can send them to you.