GRP Fabrication Services
Our GRP Fabrication services teams build everything at our headquarters in Suffolk before sending it out for installation. This saves time and disruption on site and enables us to check the design and build quality before it goes out, making any adjustments as required. Once complete, it's delivered for installation by us or by your own engineers.
The fabrication teams are experts at dealing with GRP materials and enjoy coming up with creative solutions to the unique challenges each project presents. They are passionate about the work they do and take great pride in getting it right. Every fabrication is badged with a plaque that provides our contact information and the name of the person that built it it. They are happy to put their name to each project.
Quick & Easy to Install
Where possible, items are delivered pre-fabricated but larger pieces may need to be supplied in sections to get them onto the delivery vehicle. If site access is difficult – via stairs, lift or a long way from the delivery point – the pieces will be small enough to be carried by just one or two people. GRP is around a sixth of the weight of the steel equivalents so even handballed sections can be bigger than you'd expect.
Our fabricators support the installation teams on the more complex projects, working alongside them on site to ensure the perfect solution. Some clients choose to install our fabrications themselves – to reduce costs, for health & safety reasons or because site access is restricted. We are happy to advise on or off site to ensure successful completion.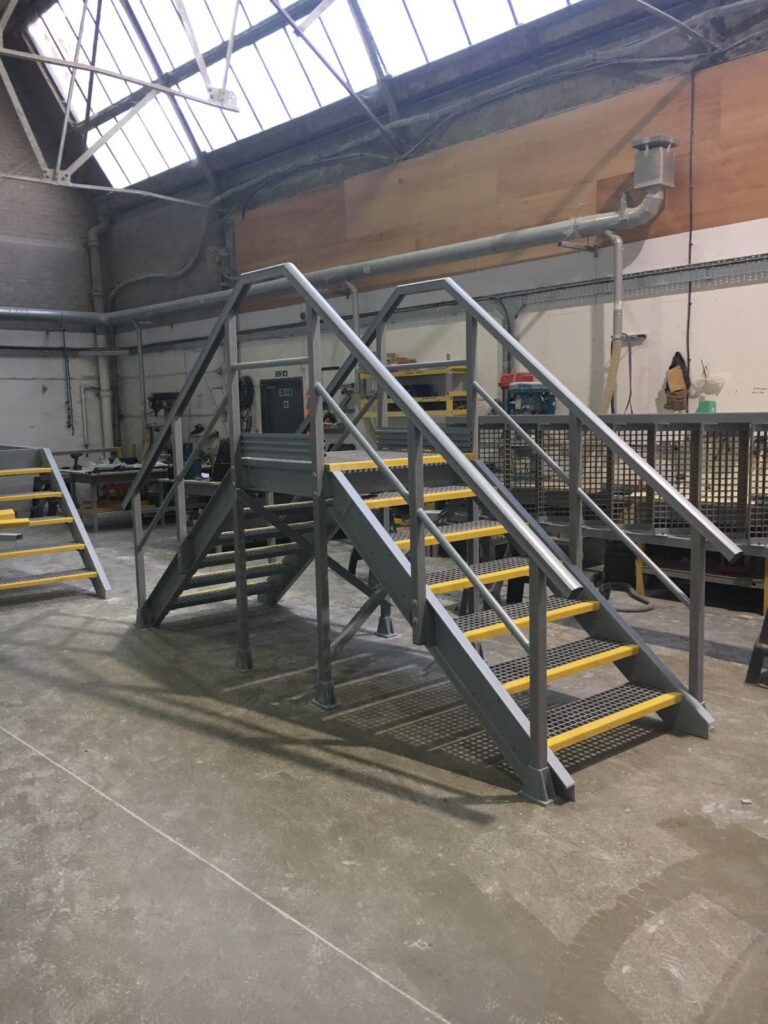 Of course, if you want to build your project yourself, we are more than happy to supply the materials you need.
Find out more
Get in touch today to discuss your next project
Mon-Fri 8:30am to 4:30pm