GRP Walkways & Gantries for Construction Industry
Sometimes the only way to get from A to B is to go up and over rather than around. To clear multiple or extended obstacles such as cables, HVAC equipment, sloping roofs or storage tanks, a Gantry or raised Walkway offers the perfect solution. It can be made as long as required, can go around corners, have as many entry points as needed and is strong enough to safely support people and equipment.
Step on Safety Gantries are constructed using 38mm QuartzGrip® anti-slip GRP Grating supported by GRP structural profiles. Staircases or Ladders can be added at each end or at mid-points providing access with self-closing safety gates and safety hoops where required. Handrails come complete with kick plates to prevent items being dropped over the edge.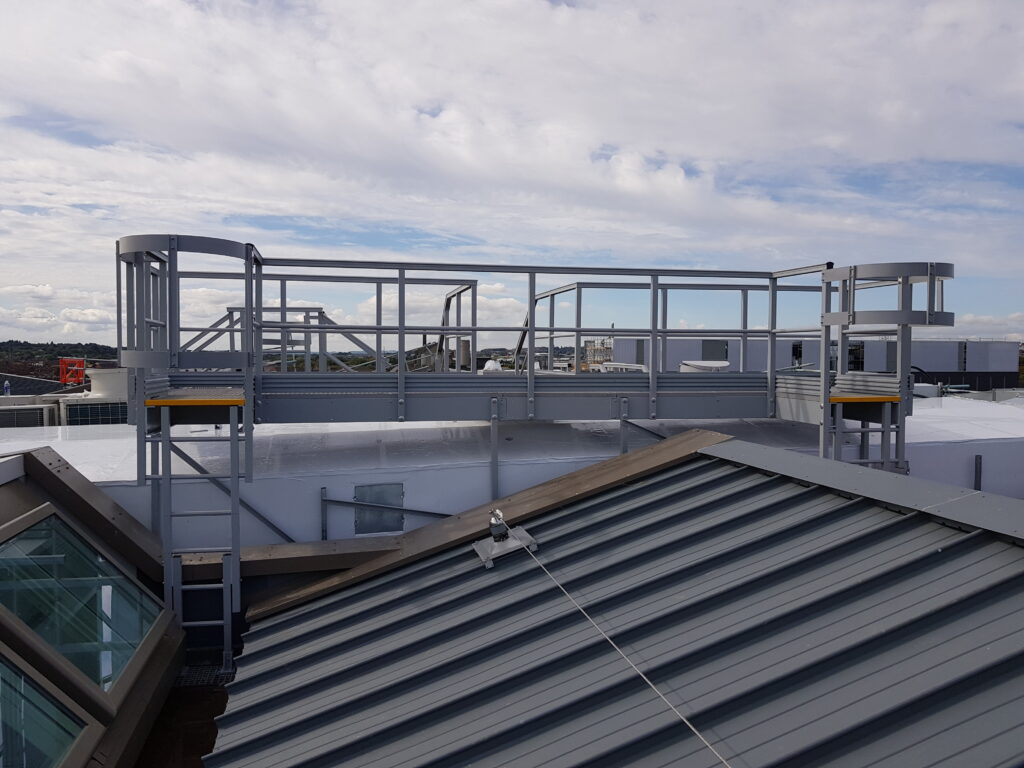 GRP Walkways weigh far less than their steel equivalents, making them ideal for roof tops. They don't need heavy lifting equipment to manoeuvre into position so are quicker and more economical to install. Once in place, the Glass Reinforced Plastic will never rust or rot, it's UV stable so won't fade or need painting and is impact resistant so won't get dented by knocks or dropped equipment.
Call us today
Get in touch to discuss your access requirements
Mon-Fri 8:30am to 4:30pm