GRP Access Stairs & Platforms
Whether you need one or two steps to a kiosk doorway or platform, or a multi-storey staircase to reach a roof-top or mezzanine floor, Step on Safety's GRP Access Stairs offer an ideal solution.
Ideal for replacing slippery metal or rotten wooden steps, the fibreglass Treads, Handrails and Structural Profiles are non-corrosive and UV stable; they'll never go rusty, they'll never fade and they'll never need painting. The gritted open mesh surface doesn't allow water or spills to pool, creating a slips, trips and falls hazard while remaining non-slip in wet or icy weather.
Each Staircase is designed to meet your specific requirements, ensuring all Health & Safety guidelines are adhered to. It's then built at our headquarters in Suffolk before being shipped in sections to your site for quick and easy installation – by us or by your own team.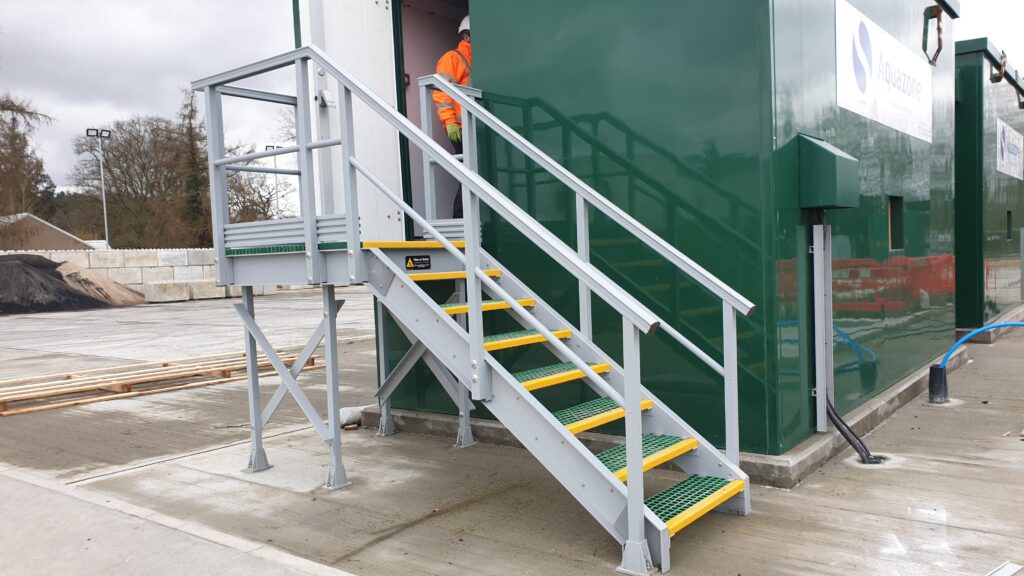 A complete solution
For the complete GRP Access Solution we can install a ramp alongside your GRP access stairs making it easier for wheelchair users and for wheeled toolboxes or equipment. We can also add wheels to provide a mobile access platform – ideal for steps that aren't in constant use or that need to be moved out of the way to allow vehicular access.
Built to be compliant
All our GRP access stairs and platforms are built to meet the guidelines in Approved Documents K and M and the Equalities Act 2010. That means that, as standard:
Handrails are installed on both sides
The rise and going are consistent from top to bottom and within recommended limits
Treads are anti-slip and feature contrasting nosing
Minimum Safe Working Load is 5 kN/m2
Landings are installed on flights of stairs above 300cm
To discuss your access requirements get in touch today.
Access Staircases case studies

Utility Case Studies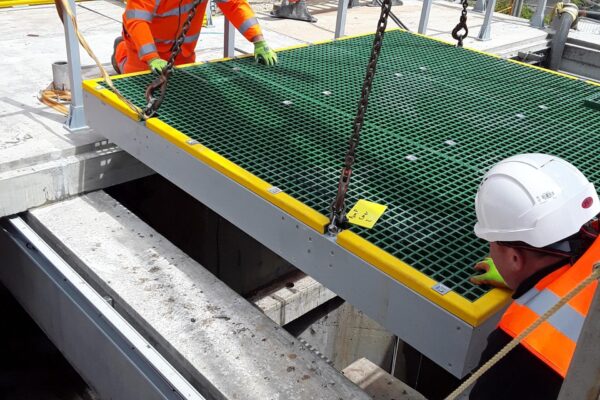 Portobello Pumping Station
Portobello Pumping Station
We were part of the huge Portobello Pumping Station renovation in the summer of 2020 installing GRP Chamber Covers, Walkways and Access Stairs
Portobello Pumping Station

Utility Case Studies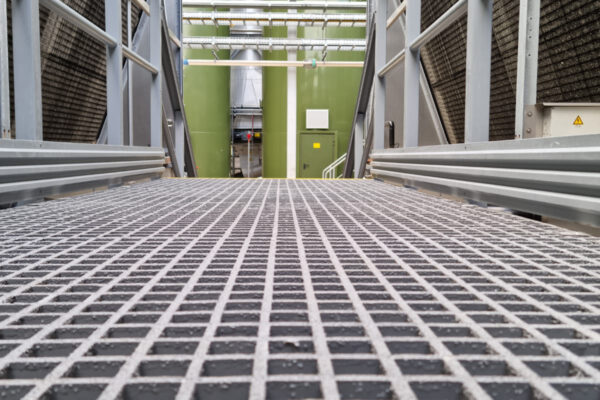 Baddesley Waste to Energy Plant
Baddesley Waste to Energy Plant
Baddesley Waste to Energy Plant We were privileged to be asked to provide a range of access solutions at the recently completed Energy Recovery...
Baddesley Waste to Energy Plant

Utility Case Studies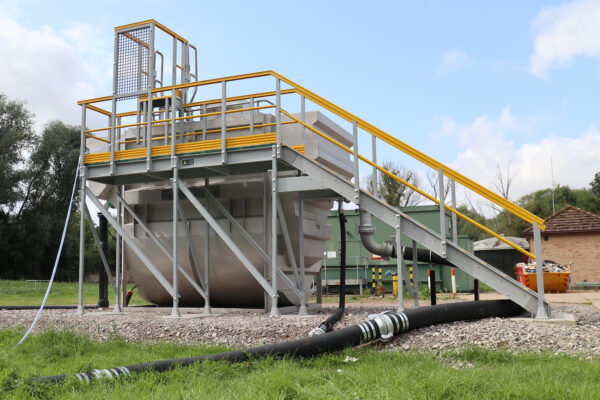 Mecana Maintenance Platforms
Mecana Maintenance Platforms
GRP Access Platforms for Mecana Units Working with Anglian Water and Eliquo Hydrok, Step on Safety has developed a GRP Maintenance Platform design to...
Mecana Maintenance Platforms
Find out more
Call today for your FREE quote
Mon-Fri 8:30am to 4:30pm