Company news
And – just like that – it's all over! Rail Live 2023 was a resounding success for us. Our biggest stand ever, we brought along LOC, BOP and Drivers' Access Platforms, TrackSafe Walkways TS-X, TS-50 and TS-150, an Embankment Staircase, a Step Over and Pit Covers & Ladders. Most excitingly, we launched LitePost – a brand new signpost system made from GRP.
We were joined on our stand by Terry Evans from Technocover who brought along samples of their steel cabinets to display and Anchor Systems provided their steel anchors for the LOC Platform.
There was fun to be had too. Celebrating being a British manufacturer, we had a mini summer fete with Hook-a-Duck, Ball in the Bucket and Darts Challenge. Congratulations to Mathew and Jacob who won the daily giant bee!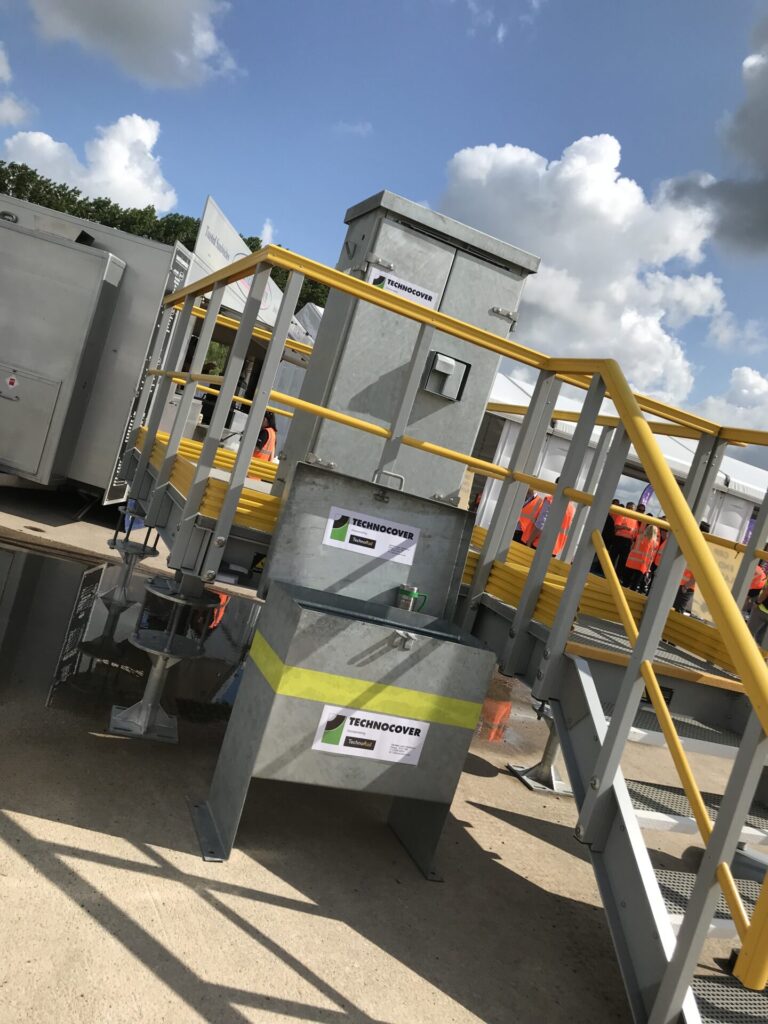 The Rail Live 2023 weather posed a few challenges with torrential rain during set up and blazing sunshine during the show but, in the end, it all went swimmingly! We'll be spending the next few weeks following up on the fantastic leads we collected and look forward to meeting up with some of the people we met.