GRP LOC Platforms
Rail LOCs and railway location cabinets (LOC cabinets) provide secure housing for rail signalling equipment, switchgear, communications networking and E&P equipment. We can provide a safe, secure GRP LOC platforms to provide a non-slip, non-conductive working environment for rail engineers responsible for cabinet installation and maintenance.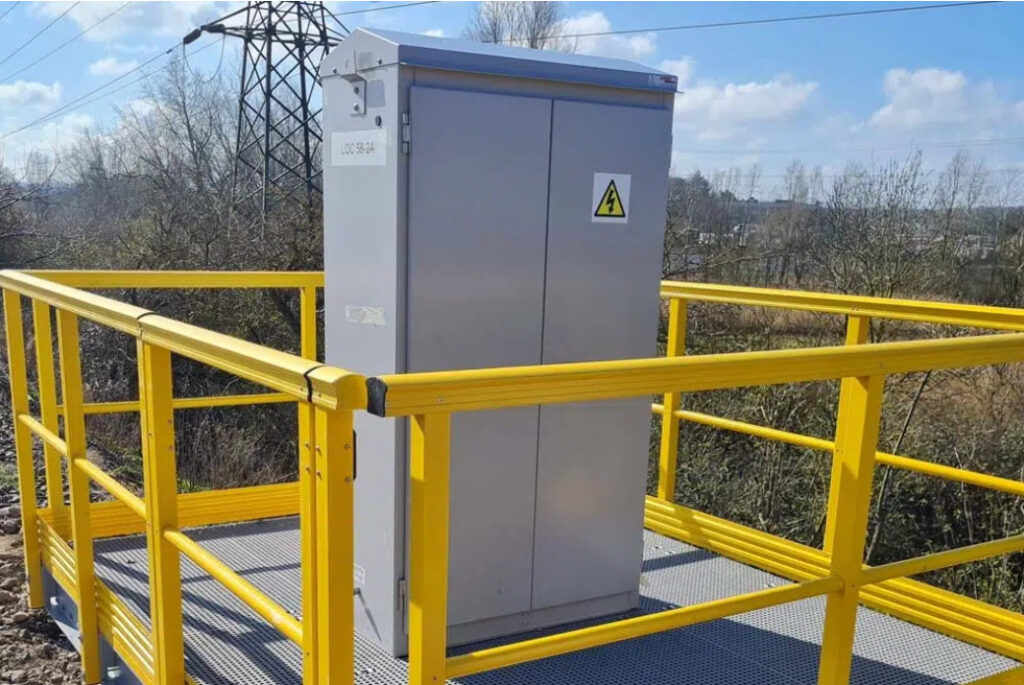 Working with Anchor Systems who provide the footings, Step on Safety's Staging Platforms are supplied in modules designed to be manhandled into position and bolted together onsite. GRP is long-lasting with zero maintenance and will last for decades. The QuartzGrip Open Mesh Grating remains anti-slip even when wet or icy while the hi-vis SafeRail handrails and QuartzGrip nosings help prevent trips and falls.
Quick & Easy Installation
The images below show the step-by-step installation process. Sections of the base framework, made for GRP Profiles are rolled down the track and then lifted manually into position, bolted together and fixed the the Anchor Systems footings. Next comes the ready-made handrail – which is bolted to the frame. Finally the pre-cut grating panels are placed on the frame and fixed down. The yellow section in the middle sit above a box that protects the connections of the cabinet once that is installed.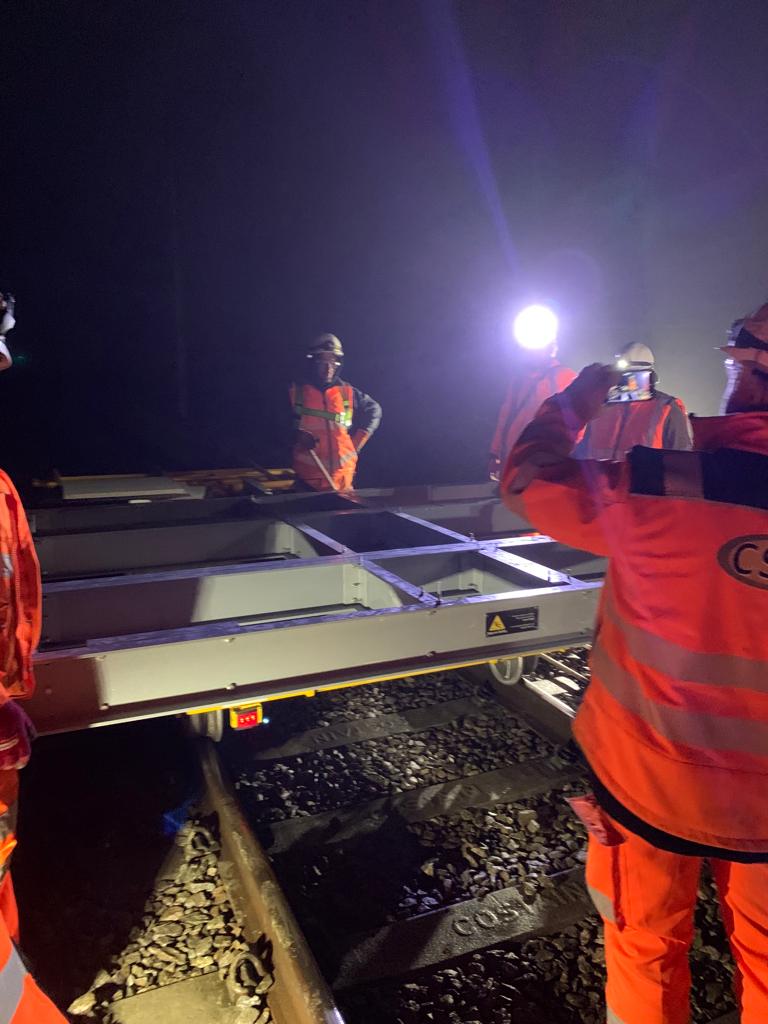 Step on Safety's LOC Platforms:
don't require lifting equipment to position on the footings
bolt together quickly and easily
can be installed in just one shift
require zero maintenance
are non-slip and non-conductive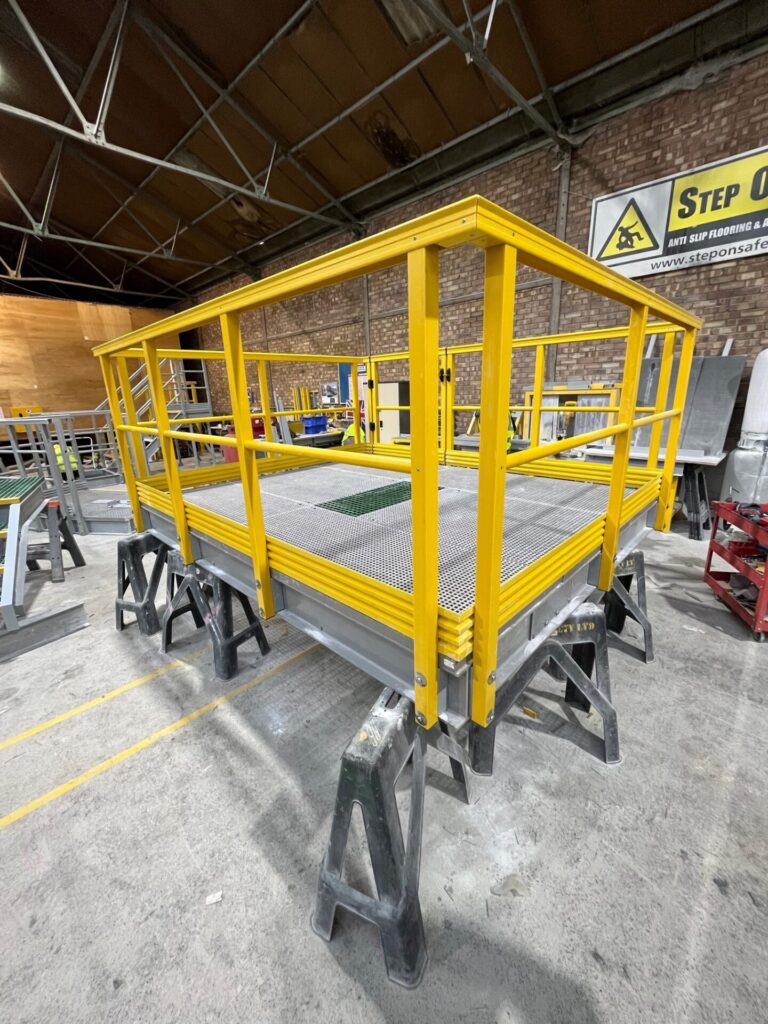 Find out more from our datasheet. Take a look at Rail Business Daily's feature on a recent installation by Linbrooke of one of our platforms.
Find out more
Get in touch to discuss your requirements
Mon-Fri 8:30am to 4:30pm