GRP Drivers Access Platforms for Rail Industry
Whether you're getting people on or off the train, if it's at a depot rather than a station, a sturdy GRP Drivers' Access Platform at the height of the train floor is essential.
Fixed Drivers' Access Platforms allow drivers to enter or exit the train easily and offer safe access to cleaning and maintenance crews. Bolted securely to the ground, they can be fitted with safety gates or chains as required. Each one is tailored to your site to ensure the platform is the same height as the floor of the train, ensuring trip-free access.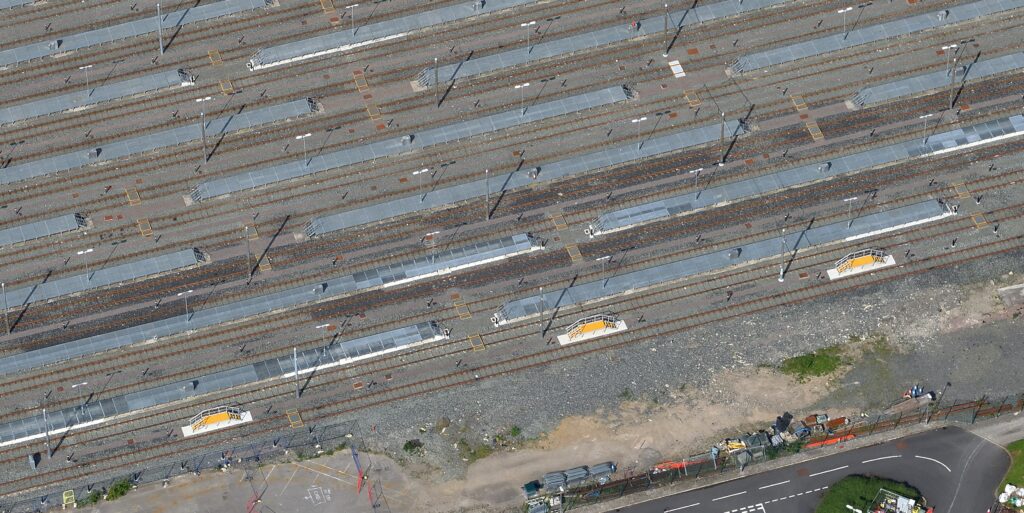 Provides safe access to rolling stock for maintenance or NWR Operatives
Provides safe access for cleaners, drivers, other associated contractors and if required, passengers
Can be installed on curved sections of track and on areas that have uneven ground surrounding the track
Designed to BS standards and NWR standards 5kn/m2 loading
Anti-Slip stairs have DDA approved nosings
GRP substructure framework will not rust or spark
Easy to install – can be supplied as full fabrication or in modules
If a permanent platform isn't a viable option, you could consider a mobile version. To find out more about our bespoke rail access solutions get in touch today.
Call today
Find out how quickly we can provide Access Platforms to your site
Mon-Fri 8:30am to 4:30pm