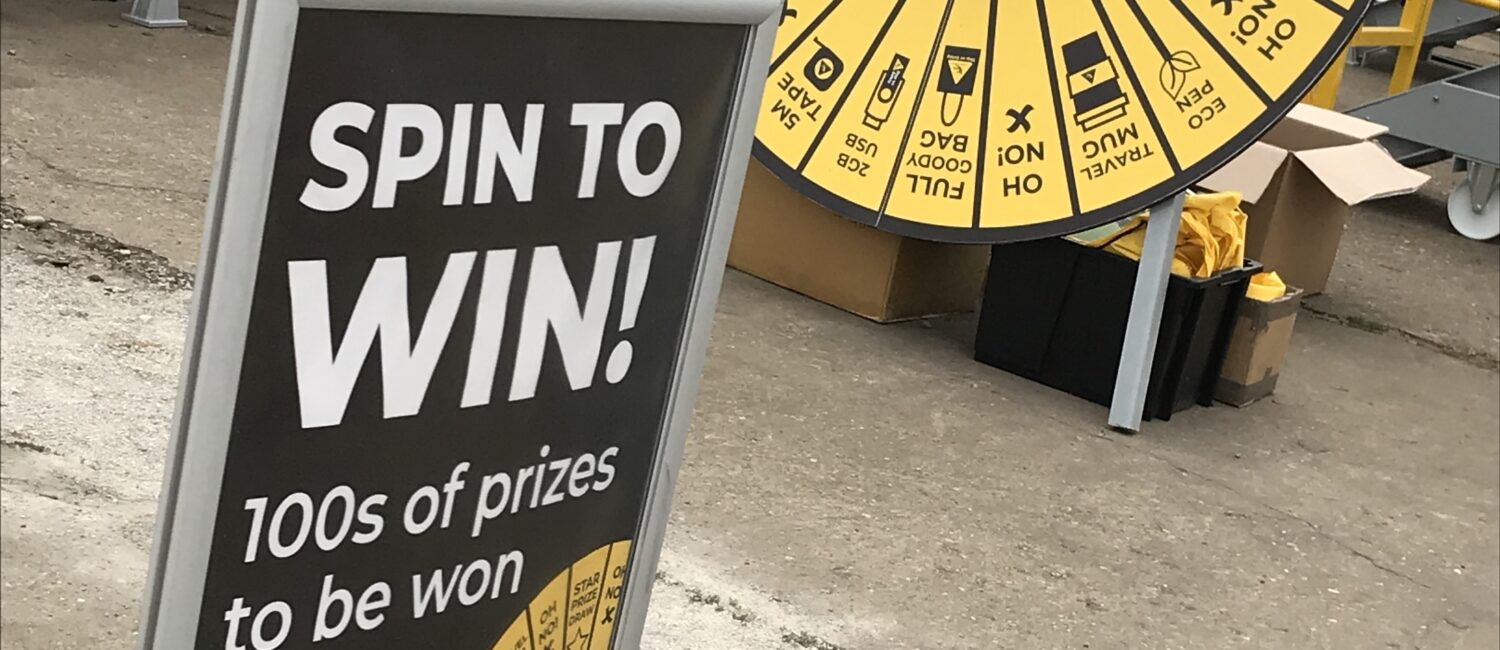 Company news
We were thrilled to be back on the road last week, exhibiting at Rail Live 2021 at the Quinton Rail Technology Centre near Stratford-Upon-Avon.

The rain held off, the sun shone and rail professionals from across the UK were out in force to meet old friends and new, check out the latest developments and discuss potential solutions to the challenges they face. Visitors to the Step on Safety stand were able to explore a Drivers' Access Platform beside an almost life-size train, climb a two-storey Embankment Staircase, cross a Depot Maintenance Platform and have a play with our new Mobile Access Platform locking mechanism. And, if that wasn't enough excitement, our fabulous Wheel of Fortune offered the opportunity to win branded merchandise. Comfy bean bag chairs were available for the footsore to take a load off and relax in the shade.
Along with the traditional Sales and Customer Services team members, our stand was also manned by one of our CAD team and one of the fabricators – the guys directly responsible for creating the stairs and platforms on show. Visitors were able to discuss their ideas and ask questions directly with them, finding out more about the processes and benefits of working with GRP.
We're already looking forward to next year but, for now, here are some of the highlights.