GRP Rail Access Platforms
No matter which part of the train you need to reach, permanent GRP Rail Access Platforms provide a safe, stable, non-conductive working environment.
From cleaning the train to inspecting or repairing HVAC systems, access platforms that run the length of a train – on both sides and at different levels – mean cleaning and maintenance work can start the moment a vehicle arrives. What's more, it can be worked on by however many crew members you need, ensuring a fast and cost-effective turnaround without sharing space or compromising safety. Step on Safety has supplied extensive multi-level working platforms to wash and maintenance sheds to rail depots across the UK including Selhurst, Leeds Neville and Cambridge.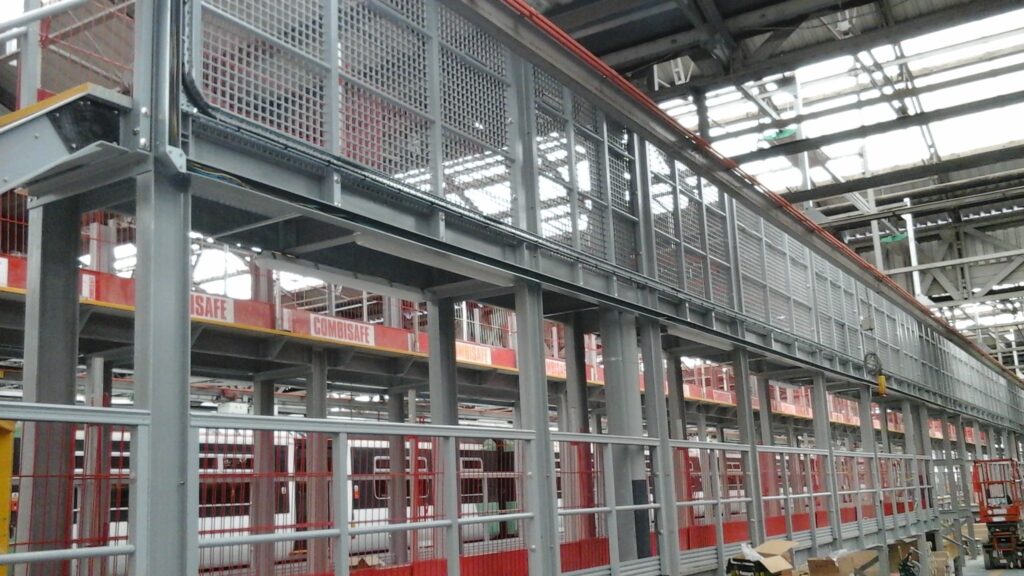 Choosing GRP to build permanent vehicle access platforms is a smart choice all round;
GRP is low-maintenance and long-lasting
GRP Stairs and Walkways are quieter to walk on, helping to reduce noise levels in an already noisy working environment
GRP Mesh remains anti-slip even in wet or oily conditions
Using Mini or Micro Mesh GRP Grating ensure tools and fixings don't fall through to lower levels if dropped
Regular Access Stairs ensure a speedy evacuation in the event of an emergency
Hi-Vis Handrailing clearly identifies potential hazards, gates and stairs
Adding Screen Guards to the handrails adds another level of safety to walkway sides that don't need vehicle access
End of Platform Steps ensure safe, easy access
If a permanent GRP Access Platform isn't a viable option, you could consider a mobile version.
Access Platforms case studies

Rail Case Studies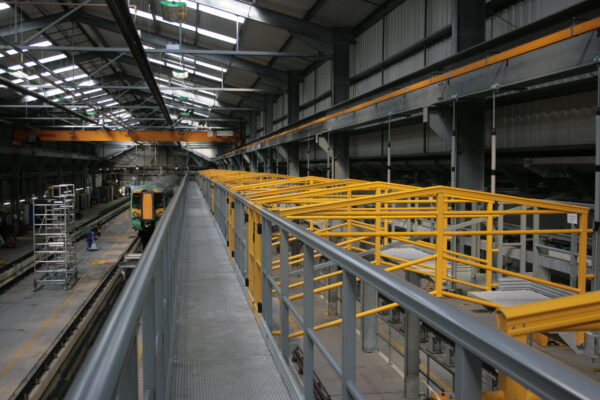 Selhurst Revisited
Selhurst Revisited
We revisited the solution that gave maintenance teams in the inspection and cleaning sheds at Selhurst Traincare Depot, safe and easy access.
Selhurst Revisited

Rail Case Studies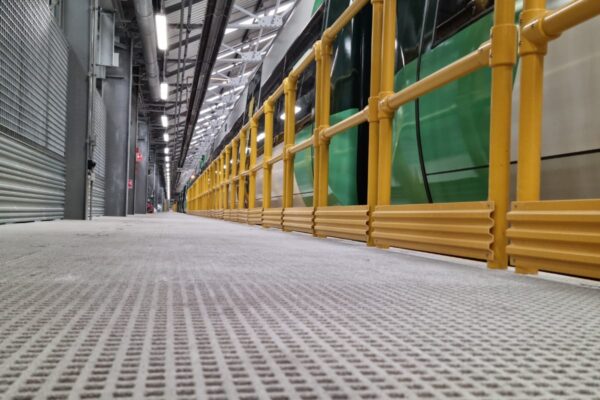 Back at Selhurst
Back at Selhurst
We are back at the Selhurst Rail Depot in Croydon, this time constructing a single storey access platform on Road 6 in the Maintenance...
Back at Selhurst
Find out more
Get your depot working safely and efficiently
Mon-Fri 8:30am to 4:30pm