GRP Embankment Staircases
There's no such thing as 'standard' Embankment Staircases. The slopes between road and track are usually steep and uneven, requiring a creative approach to access staircase design. Mid-flight platforms and safety gates are essential to ensure that even in the event of a fall, nobody ends up on the track.
Starting with careful site surveys, the Step on Safety CAD Engineers put together designs that meet all the NWR specifications. Continuous GRP Handrail, anti-slip mesh flooring and contrasting stair nosing are included as standard with additional safety features such as self-closing gates available as required. Many Rail Access Points have been untouched for years – the rotten wooden steps are slippery and uneven, making even basic track maintenance a challenge to undertake.
Embankment Staircases are fabricated in our Suffolk workshop before being supplied in sections to the location. We then either install them ourselves or ensure the easy-to-assemble sections can be positioned and fixed down by the onsite contractors. GRP is the ideal choice for Rail Access Points, combatting the inherent issues associated with traditional materials. It is lightweight, high-strength, non-conductive, non-corrosive, non-sparking and fire resistant which is key in this particular environment.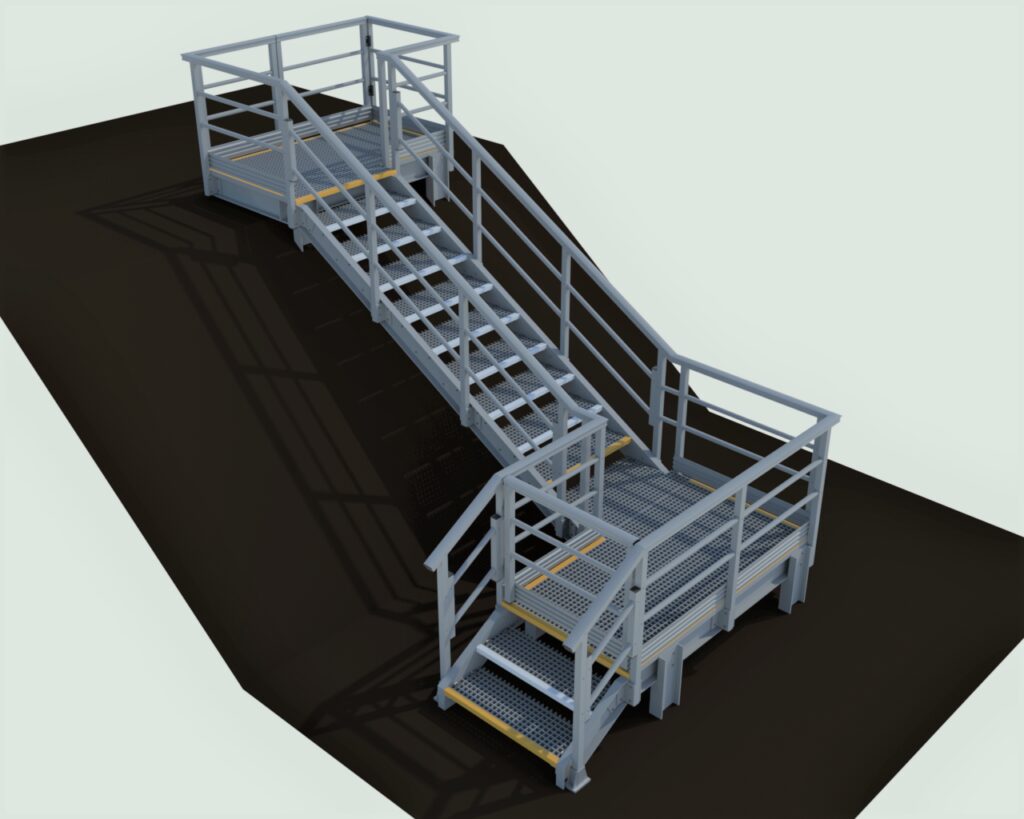 Choosing GRP to build an embankment staircase over the steel, timber or concrete alternatives provides extraordinary benefits:
Zero maintenance throughout 50+ years life expectancy
Non-sparking and non-conductive
Anti-slip even in wet, icy or oily conditions
Flexible, bespoke approach to each location
Meets or exceeds all NWR specifications
We have now supplied over 300 GRP Embankment Staircases across the UK – many to the QTS Group who has installed them on behalf of Network Rail across Scotland. You can see a time lapse video of QTS installing one of our embankment staircases below. The Welsh railways are also being worked on with old, rotten wooden steps being replaced by Collis Engineering.
We also provide End of Platform Steps to provide safe access within a station.
Embankment Staircases case studies

Rail Case Studies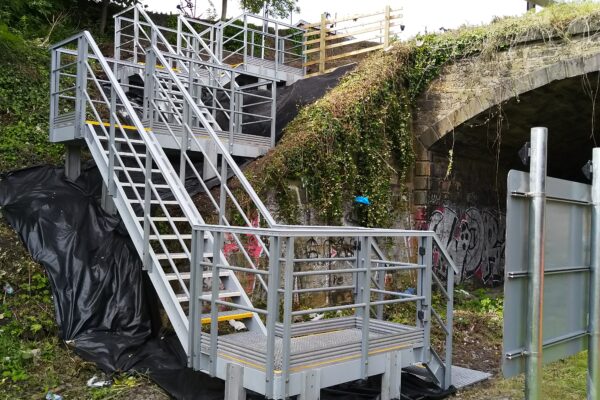 Craigentinny Embankment Stairs
Craigentinny Embankment Stairs
The staircase at Craigentinny needed to provide almost vertical access going from the road down to the track, landing by a small, brick-built bridge
Craigentinny Embankment Stairs

Rail Case Studies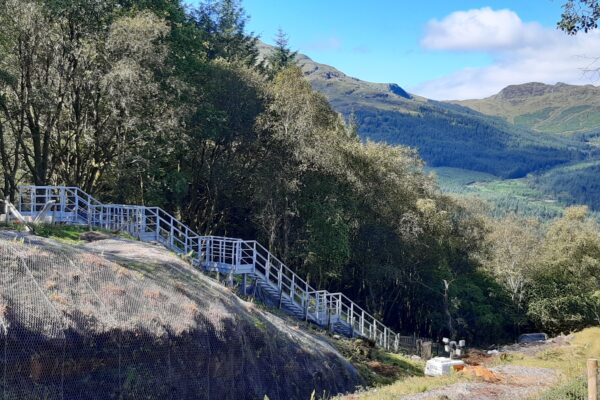 Glendouglas Embankment Staircase
Glendouglas Embankment Staircase
Careful consideration is required of the site topography for locations of the access point when designing an embankment staircase
Glendouglas Embankment Staircase

Rail Case Studies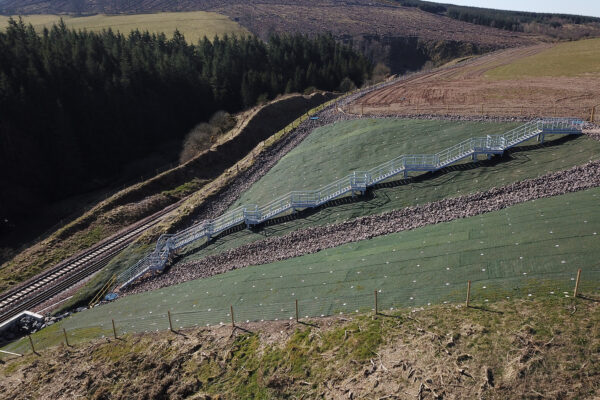 Stonehaven Access Stairs
Stonehaven Access Stairs
Take a look at the completed Embankment Staircase at Stonehaven, Carmont.
Stonehaven Access Stairs
Get in touch today
Call us to discuss your current track access challenges
Mon-Fri 8:30am to 4:30pm