GRP Mobile Access Platforms (MAPs)
If a full-length, permanent access platform simply isn't possible, Mobile Access Platforms are the next best thing.
From cleaning, inspecting or repairing a vehicle to getting the driver out safely, a mobile platform offers flexibility for smaller rail depots, providing safe access to rolling stock, roofs and access points for NWR operatives. Built to your specifications, our Mobile Access Platforms take into account the angle of your platform and the relative height of the train floor to provide level, trip-free access. We even add rubber fenders to prevent the vehicles from being damaged.
Step on Safety's MAPs:
Designed to BS standards and NWR standards with 5kn/m2 loading
Braked wheels hold them in position while in use
GRP Grating and stair nosing remains anti-slip even when wet or oily
Non-corrosive, non-conductive and long-lasting
Lightweight, making them easy to manoeuvre into position
Safe access for cleaners, drivers, other associated contractors and if required, passengers at any point in the depot
Easy install and modular in design – can be supplied as full fabrication or in modules
Bespoke designs can also include anti-climb mesh or safety gates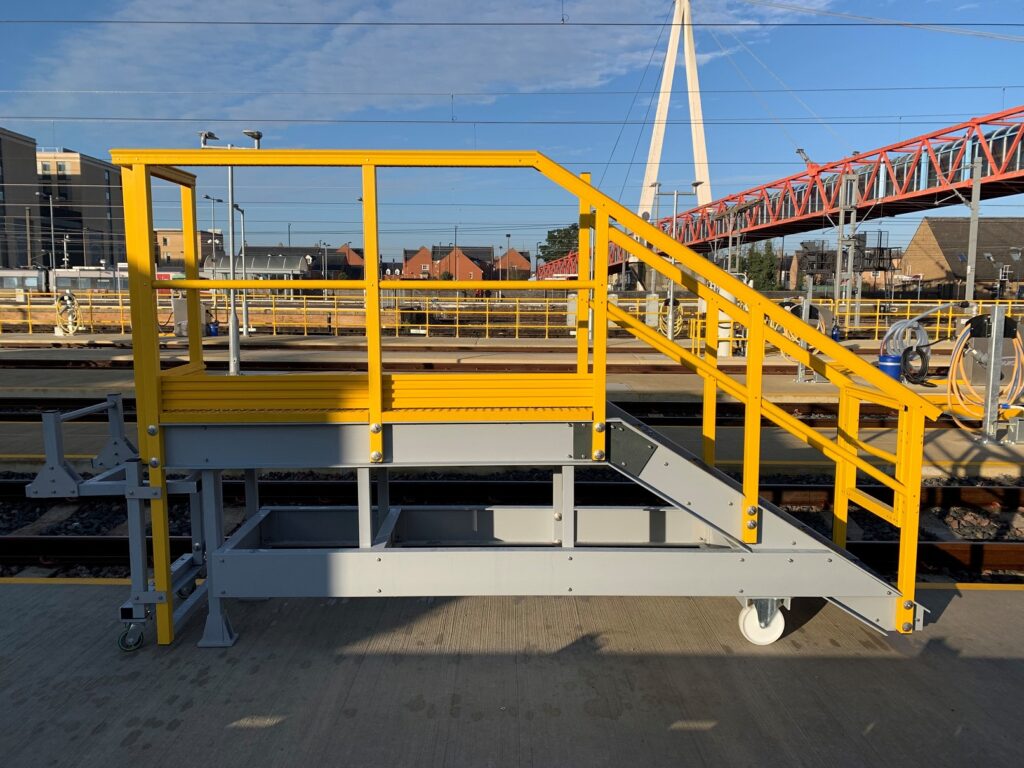 To find out more or to discuss your access requirements, contact Dave Riley today.
Find out more
Improve access in your depot - call today
Mon-Fri 8:30am to 4:30pm