GRP Catchpit Covers for Rail Industry
GRP Standard Mesh Grating is an ideal alternative to heavy concrete track drainage catchpit covers.
Lightweight – so quick and easy to install
For use on standard sized Catchpit collars
25mm or 38mm thick blue anti-slip grating
Can be fixed to existing concrete ring structures
Lightweight trackside handling
GRP Catchpit Covers have no scrap value, so are less likely to disappear overnight
For more information get in touch with us today.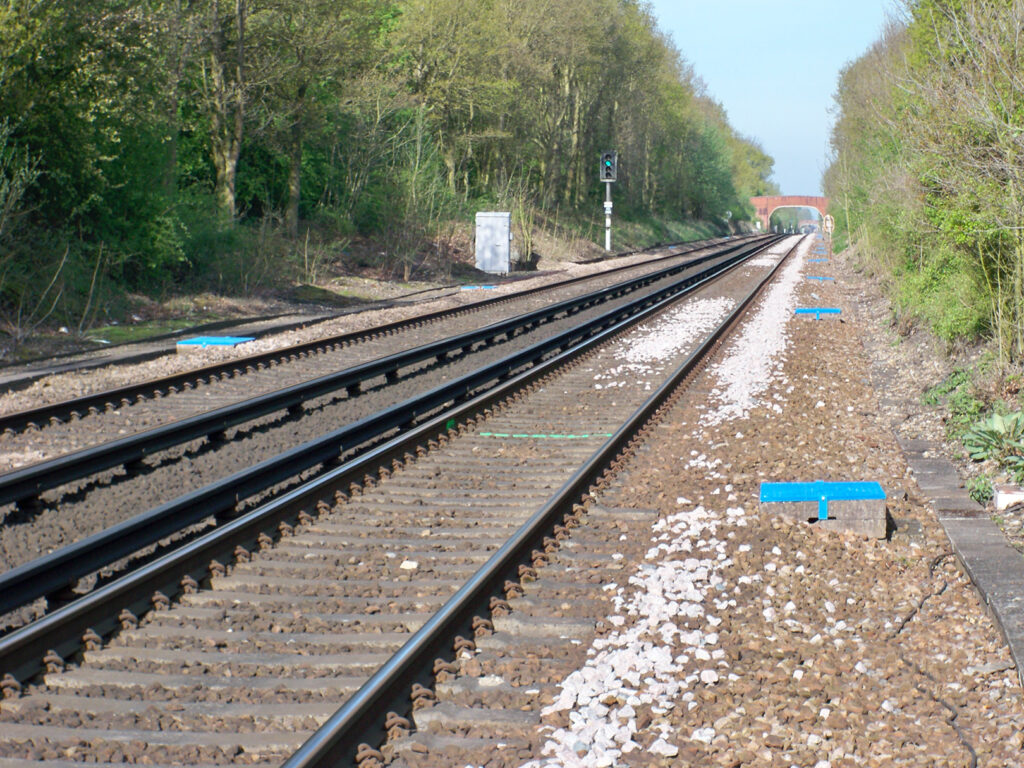 What is a Rail Catchpit?
A Catchpit is essentially an empty chamber within a drainage system with an inlet pipe and an outlet pipe set at a level above the floor of the pit. Any sediment carried by surface water settles out whilst in the Catch-Pit, preventing it from blocking narrower pipes. The catchpit must be periodically pumped out or emptied to remain effective. Usually covered by a steel or concrete grill or manhole cover, the distinctive blue GRP versions are far easier for rail engineers to lift as they carry our their routine maintenance.
New catchpits are usually installed as a complete unit but existing ones can simply have the covers replaced when the original concrete or steel one is damage or corroded.
Find out more
Replace your corroded steel Catchpit Covers
Mon-Fri 8:30am to 4:30pm