GRP Trough Covers
GRP Trough Covers are long-lasting, low-maintenance and most importantly, lightweight, which means they can be installed quickly and easily and with lifting eyes or handles ensure easy access to the cables or pipework below. They are also suitable for keeping track pans and railway troughs clear of debris using either open mesh grating to allow drainage or solid-top to protect pipes and cables.
We can tailor your GRP trough lid to suit any layout – saving you money and valuable time onsite. No specialist lifting equipment is required to manoeuvre GRP covers into place – only a 1 or 2 man lift is required – and the covers feature a gritted anti-slip surface for maximum safety. You can choose from GRP Open Mesh Grating (waffle board), GRP Solid Top Panels or, if a water resistant finish is required, interlocking SafeSlab™ which can be sealed with a gasket to further protect the works below. Trough Covers can be made strong enough to support cars and trucks if required.
Suitable for new constructions and replacing old concrete, steel or timber covers, Step on Safety can pre-cut panels to your specifications and if required, install them for you. The nature of the material allows precision cutting around quite elaborate shapes for a neat finish.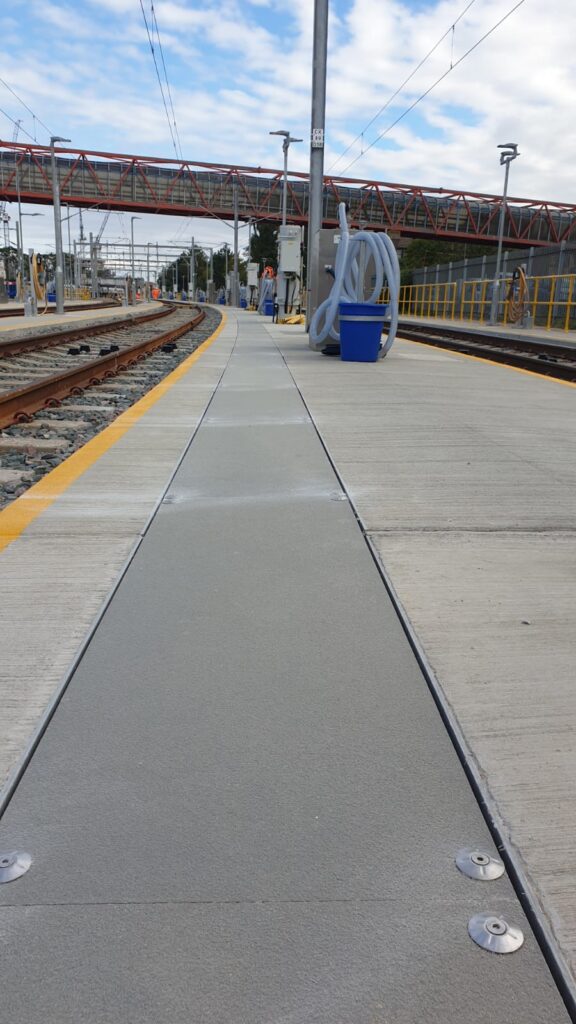 GRP Trough Lids are:
Anti-slip
Long-lasting
Low-maintenance
Lightweight
Non-conductive
Non-corrosive
You might also be interested in our Track Walkways.
Trough Covers case studies

Rail Case Studies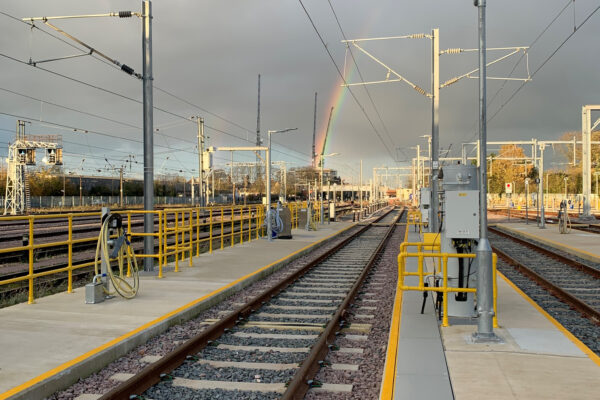 GTR Rail Depot – Cambridge
GTR Rail Depot – Cambridge
As specialists, we know there are some skills and techniques you need to know when working with GRP and, occasionally, our clients request our...
GTR Rail Depot – Cambridge
Find out more
To discuss your trench requirements call today
Mon-Fri 8:30am to 4:30pm