GRP Pontoons for Marine Installation
Whether you're boarding a boat for work or pleasure, staying upright on a slippery pontoon can be quite a challenge – more so if the water is choppy and the boat is moving. GRP marine decking or mini mesh grating is a popular choice for fresh and saltwater pontoons.
The fine mesh is comfortable to walk on even in light deck shoes and the anti-slip finish stays slip-resistant even when wet or oily. You don't get puddles and it is completely unaffected by water of any kind, so lasts for decades with zero maintenance. Mesh can be applied directly to existing concrete floors or can be used to replace warped or rotting timbers. Metal or timber structures can be replaced with ones constructed from GRP profiles. Improve access further with GRP harbour ladders or ramps.
Because it's relatively lightweight, GRP installations don't require lifting equipment which makes them quick and economical. If you want to install it yourself, we can cut mesh panels to size, saving time. Alternatively, our experts can install it for you if required.
Call Andy Buckingham today to discuss which option is best for you.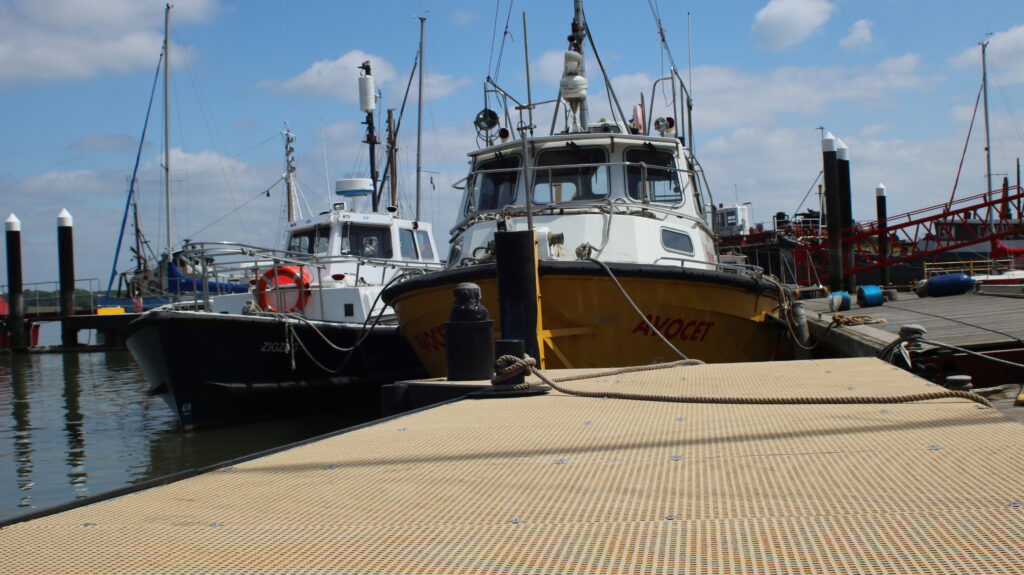 Find out more
Call to see how we can improve your marina using GRP
Mon-Fri 8:30am to 4:30pm