Roof Top GRP Step Over Platforms
Whether maintenance engineers need to navigate across a single pipe, a boundary wall or a network of cables, a GRP Step Over will ensure that they stay safe while preventing the pipes, walls or cables from getting kicked, stepped on and damaged.
Built to suit each site, a Step Over can be made to any height, width or length. They can also go around corners, have access steps or ladders coming from more than one direction or be designed with handrail on just one side if going against a wall. We can add self-closing gates, chains and lighting if required too. We'll automatically include hi-vis, high contrast stair nosing to reduce the risk of trips and falls in poor lighting.
As with all our GRP fabrications, Step Overs are built to a minimum Safe Working Load of 5kN/m2 to allow for the weight of two or three large workmen and all the tools and equipment they might be carrying. We also meet BS EN ISO 14122, BS EN 5394-1 and BS 4592-6. You can see more information on the British Standards we meet in our blog post.
Usually supplied fully fabricated or in sections, GRP is less than half the weight of the steel equivalent, making it an ideal choice for roof tops and meaning most Step Overs can be placed manually – no heavy lifting equipment is required. It is also long-lasting and low-maintenance.
Typically constructed using anti-slip QuartzGrip® Standard Mesh Grating and stairs with a SafeRail™ ergonomic GRP handrail, they remain safe in wet, icy and even oily conditions. They can be made to your own specifications or you can choose one of our Standard Step Overs and install it yourself.
To get an idea of costs, why not download our QuickQuote form or try our QuickQuote Calculator? Once completed, simply email it to our sales teams and they'll get back to you to discuss your project and provide a guide price.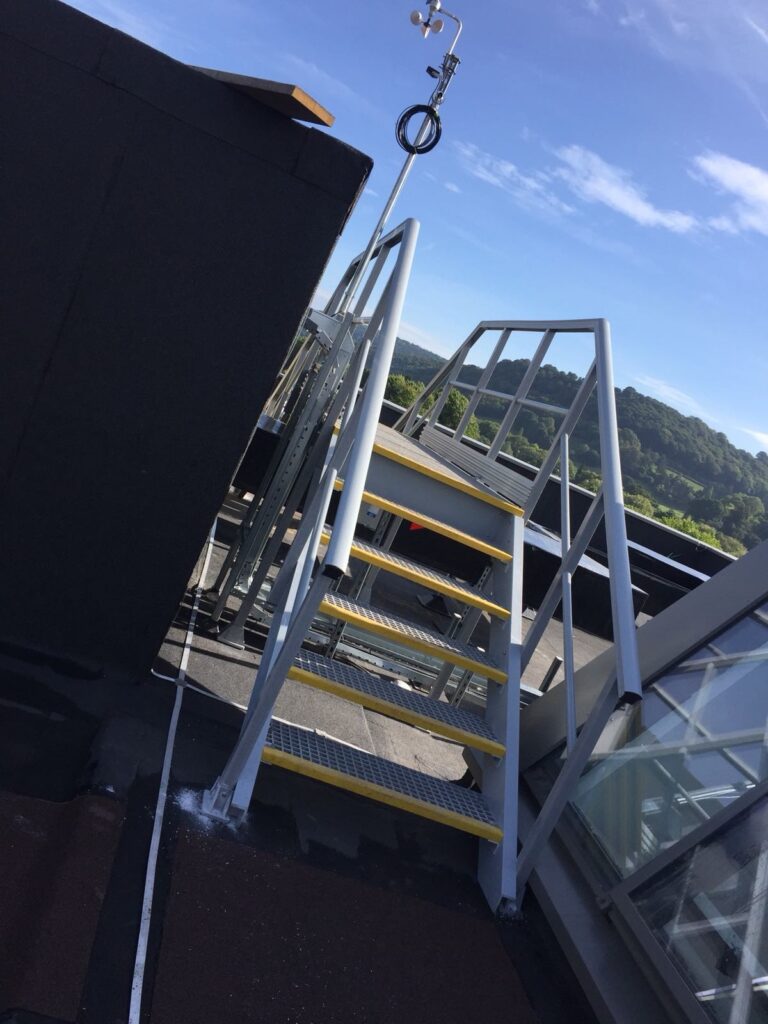 Get in touch
Call now to find out how we can make your site safer
Mon-Fri 8:30am to 4:30pm