Data Centres
More and more, we are being asked to install access solutions in new Data Centres being built across the UK and Europe. While at a glance the requirements are similar to any high-rise commercial build, the details are quite different and we have developed a specialist package of walkways, riser floors, step overs and platforms to suit.
What is a Data Centre?
Simply put, a data centre is a building or collection of buildings dedicated to housing computer systems and associated components such as telecommunications. Since IT operations are crucial to business continuity, the infrastructure required for power supply, environmental controls and security is paramount; a large data centre is an industrial-scale operation using as much electricity as a small town.
Modern Approach
A modern data centre is designed to house equipment rather than people with most design decisions taken to provide the optimum environment to keep complex systems running. The cabling and ducting requirements are far greater than a regular warehouse or office block which means riser shafts are larger with more services running through them. The equipment is usually raised from the floor to allow air circulation below it and the heavy-duty air conditioning units are huge. And all these items need to be accessed occasionally by the maintenance crews. On top of all that, sustainability and energy efficiency has to be factored in.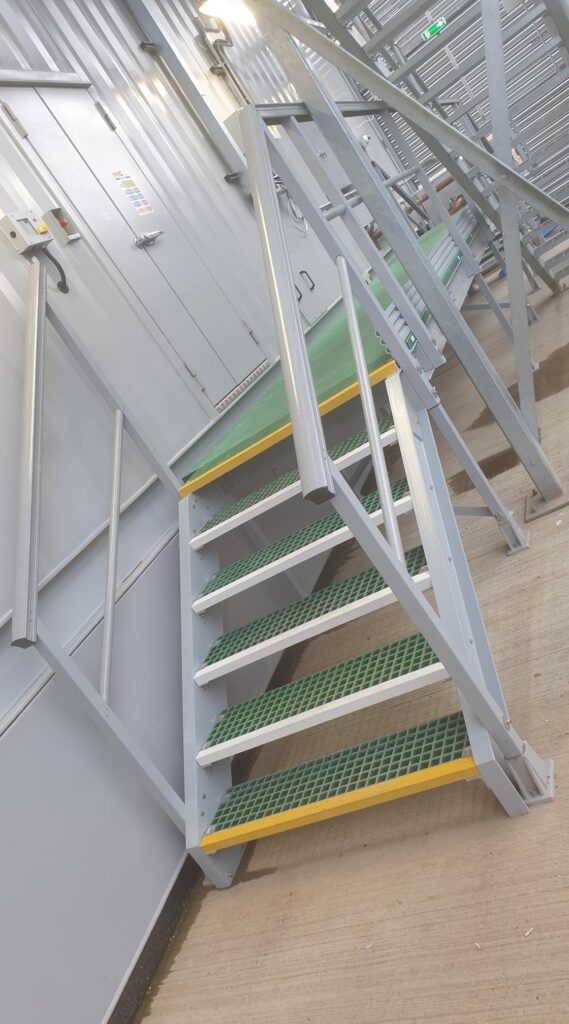 A Sustainable Solution
Step on Safety has now provided a number of these new UK data centres with complete access solutions. GRP ticks almost every sustainability box in terms of longevity and zero maintenance while anti-slip grating allows to free circulation of air throughout the building – from the platforms around the servers to the roof-top access to navigate the HVAC systems. Our RiserDeck service riser flooring system can be tailored to accommodate the large number of service cut-outs while maintaining strength and structural integrity to keep engineers safe.
Data Centre Solutions case studies

Construction Case Studies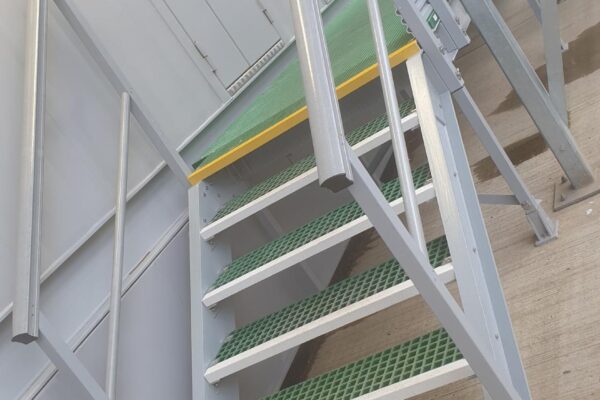 London11 Data Centre
London11 Data Centre
Virtus London11 Data Centre We've just finished work at the VIRTUS London11 Data Centre in Slough, installing a series of access platforms and walkways...
London11 Data Centre
Find out more
Call to discuss your data centre project
Mon-Fri 8:30am to 4:30pm