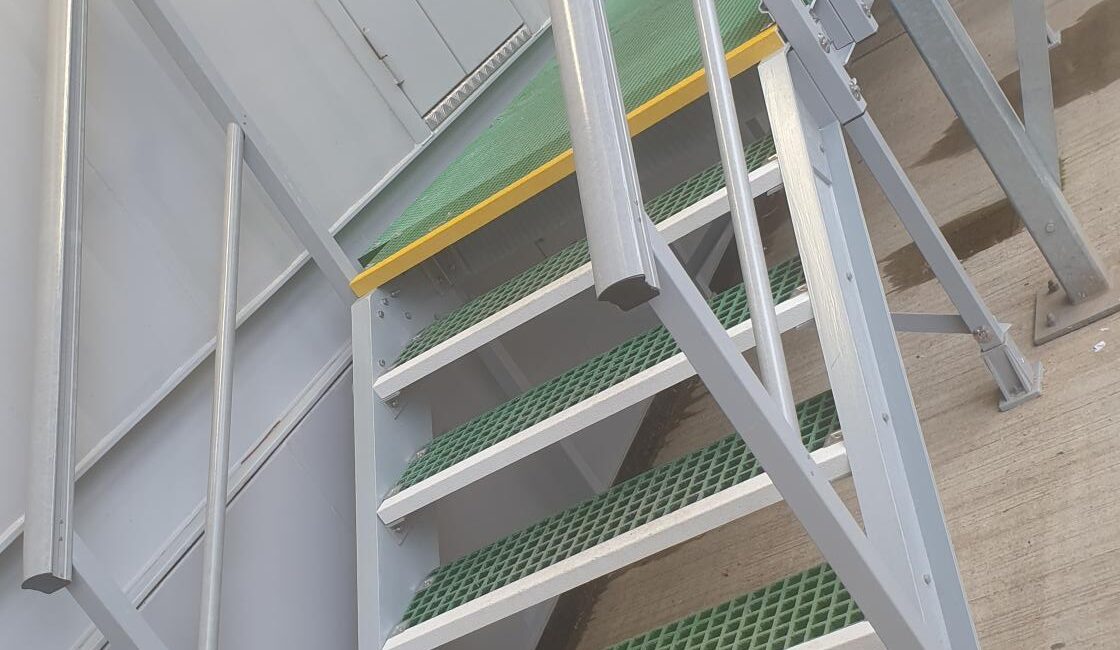 Construction Case Studies
Virtus London11 Data Centre
We've just finished work at the VIRTUS London11 Data Centre in Slough, installing a series of access platforms and walkways for Skanska – the contactors appointed the £53m project back in 2021.
The facility is part of the VIRTUS Data Centre Campus, with LONDON11 designed to deliver high quality customer solutions, comprised of over 5,500m2 net technical data centre space, and delivering 13MW of IT load. LONDON11 is capable of being subdivided allowing clients to have anything from a rack in a colocation space, to their own suite or data hall with dedicated power and cooling.
Located on the Slough Trading Estate – the campus is one of the UK's largest and one of the most established data centre ecosystems with over 77.5MW of IT load over 32,150 NTM. It now comprises five facilities and is built with VIRTUS' value of flexibility at the core of the design.
Data Centres are designed to house servers large enough and robust enough to power IT and communications networks that are critical to today's businesses. Carefully designed to provide the climate and security essential to the running of the huge processors, they are used by companies of all sizes to support their online and data-driven activities. The GRP Platforms and walkways installed by Step on Safety will provide safe, non-slip, non-conductive access to the engineers responsible for the care and maintenance of the servers.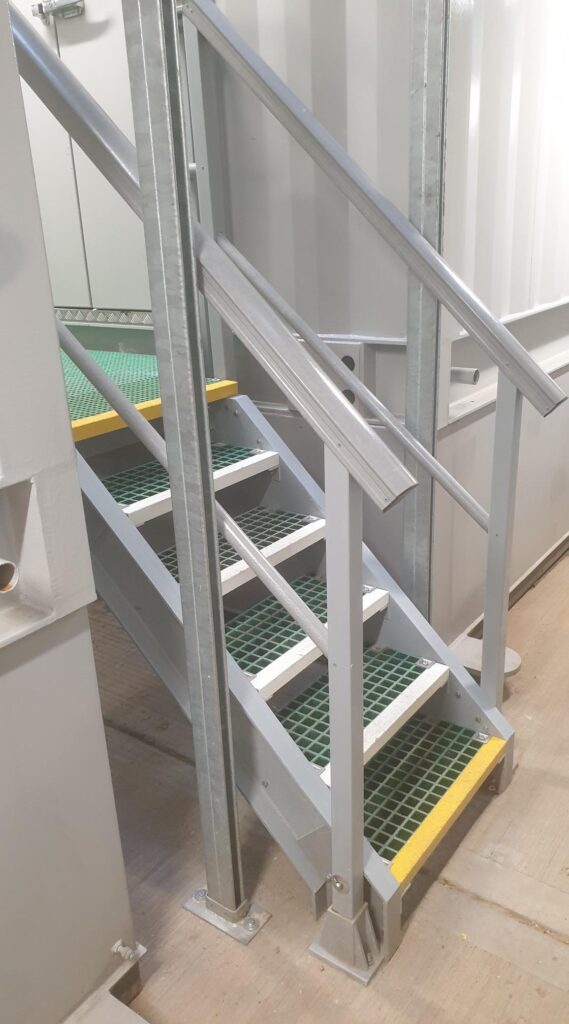 The platforms are made with mini mesh grating to prevent small tools and fixings from dropping through while the stair treads have yellow nosing on the top and bottom steps with white nosing on the intermediate ones to comply with documents M and K.