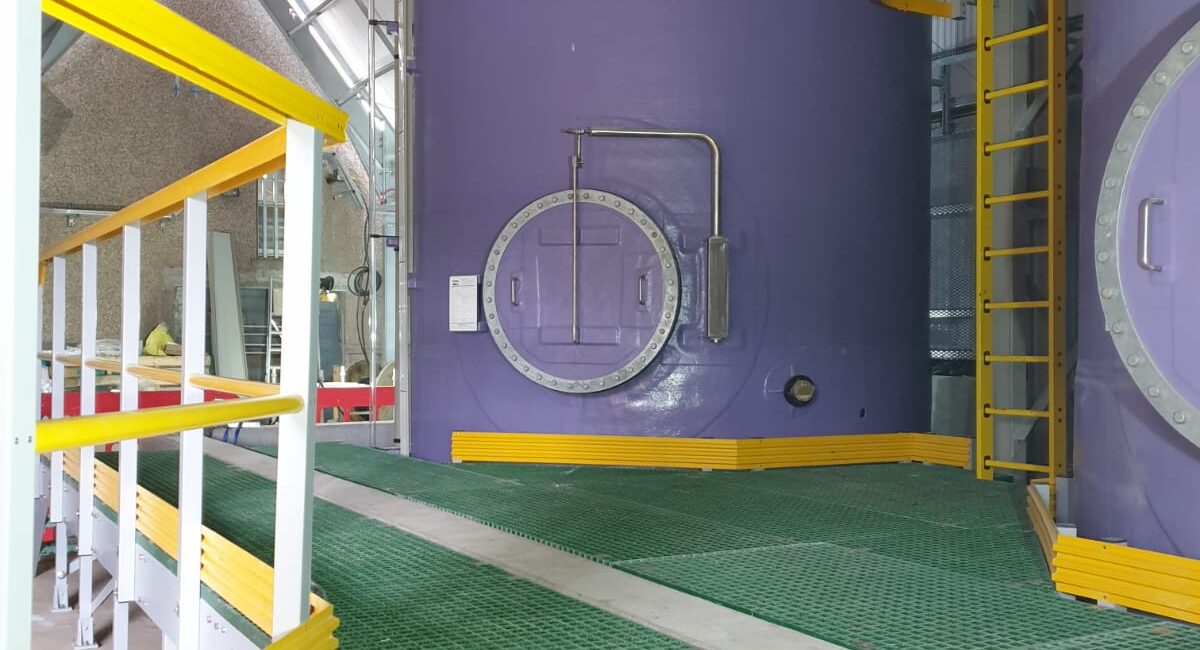 Utility Case Studies
Multi-Tiered Access Platforms at Scottish Water's Treatment Works
We were asked to provide teams at Scottish Water's Treatment Works in Whitehillocks, Glenesk with safe access to a large chemical bund for operational and maintenance activities.
A new installation, our client chose a GRP solution for its non-corrosive, low maintenance properties. We were tasked with designing, fabricating and installing the new bund floor platforms, the last phase taking just four days.
As always, the project began with a detailed survey after which the CAD engineers created drawings to enable costings. The platform was initially constructed on our site at Brantham to ensure every component was accounted for and that the completed structure would meet all the requirements of our client. Once engineers here were satisfied, everything was shipped up to Scotland where our team rebuilt it in situ, making any fine adjustments as required. An enclosed working space often adds challenges but, by keeping the area tidy and organised at all times, everything went as planned.
Step on Safety operatives hold relevant English (EUSR) and Scottish (DOMS) Water Hygiene certification and have a great deal of experience working on Water Treatment Works all over the UK.
The finished solution features a raised GRP Anti Slip Grating platform on a GRP Profile frame with our Ergonomic Modular Handrail and steps at each end. This was carefully aligned with the bund wall to make a continuous, trip-free surface without compromising the integrity of the wall itself. A 4m GRP Ladder with Safety Hoops takes you up to a secure Anti-Slip Platform enclosed by Handrail and a Safety Gate.
Download a copy of the case study here.