Bund Floors
While bunds are essential to contain spills or leaks from containment tanks, they can pose an access challenge for maintenance engineers and will collect debris – especially if outside. Adding a floor that is level with the surrounding walls creates a trip and slip-free working platform; Access Stairs and Handrails make it even safer.
Step on Safety's Bund Floors are fabricated using QuartzGrip® anti-slip mesh grating that sit on a 'free-standing' framework made using Universal GRP Structural Profiles. Nothing is drilled into the bund walls, potentially compromising their integrity. As GRP is waterproof and chemical-resistant it won't be damaged in the event of a spill, while the mesh prevents leaves and litter from accumulating in the corners.
Each bespoke floor is made to the exact shape and size of your bund and our expert installation teams will ensure a seamless finish. Access can be further improved by adding steps that lead up to the bund level and steps, ladders or platforms to provide access to the maintenance hatches, pipes and controls on the silo or tank wherever they might be.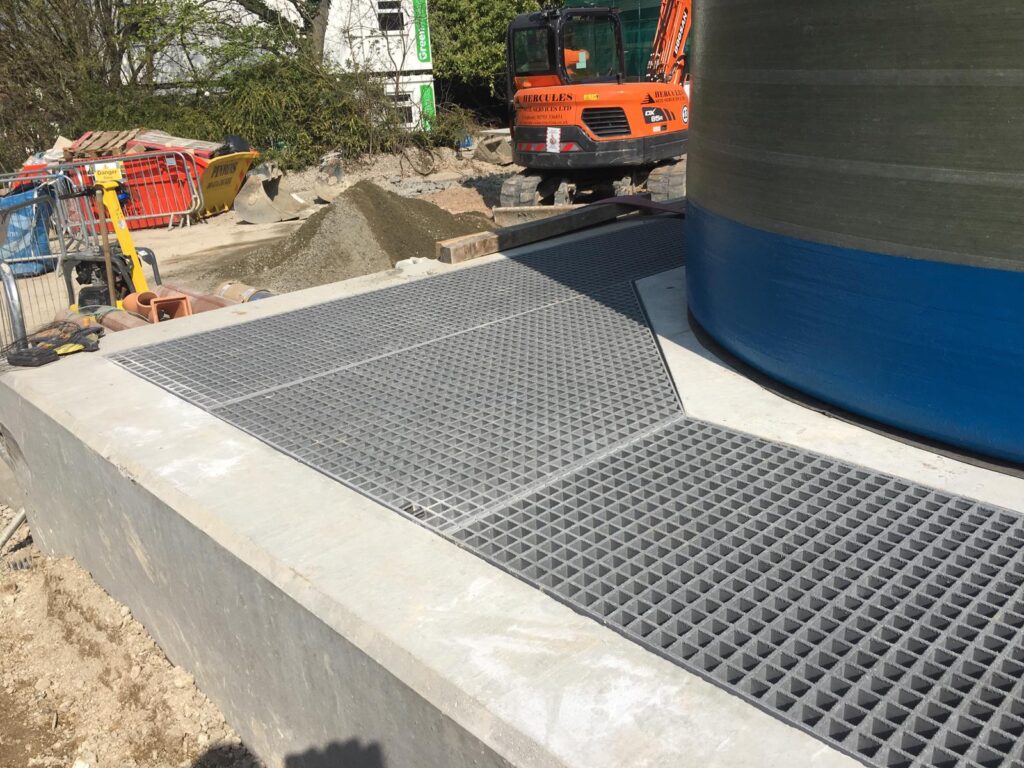 If you'd like to know more about GRP access around your plant or factory, get in touch with Dave Bridges today. He'll be happy to arrange a site visit to take a look at the access challenges you face and propose safe and effective solutions.
Bund Floors case studies

Utility Case Studies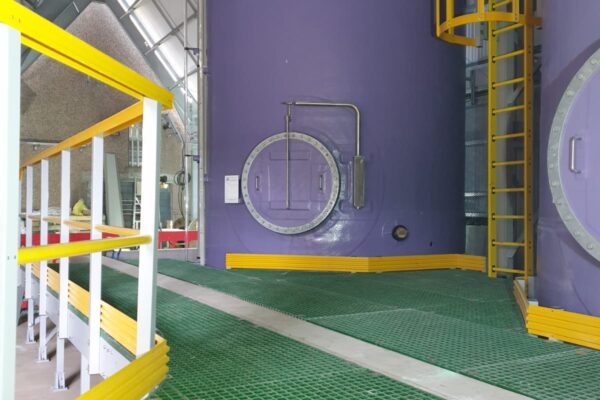 Scottish Water, Whitehillocks
Scottish Water, Whitehillocks
We were asked by Scottish Water to provide safe access to a large chemical bund for operational and maintenance activities.
Scottish Water, Whitehillocks
Call today
To discuss your GRP requirements get in touch
Mon-Fri 8:30am to 4:30pm