GRP Grating Drain Covers
GRP Grating Drainage Covers can provide a strong, non-slip lid for trenches, troughs and gullies on your site. Choose from Open Mesh Grating to allow water drainage while keeping debris out or Solid Top Grating to protect pipes and cables from the elements.
Usually sitting on a framework made from GRP Structural Angle Profile, a GRP channel drain cover remains anti-slip even in wet or oily conditions. Fiberglass is chemical resistant too, making it an ideal choice for industrial locations – factories, processing plants, power stations, waste management facilities and more.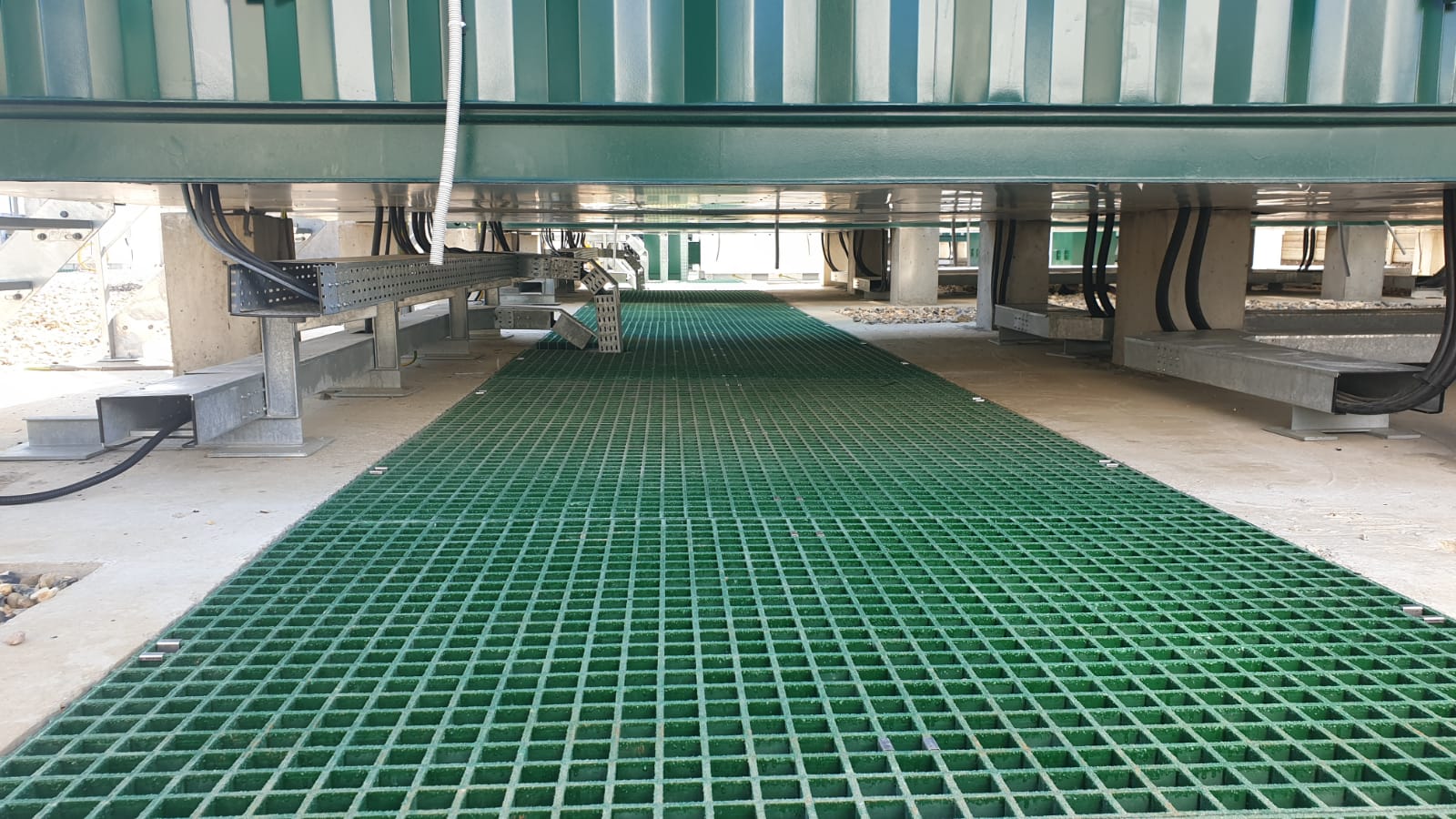 If maintenance access is required to whatever is below the grating drainage panel, GRP is far lighter than steel equivalents so can be lifted out easily. Alternatively, hinged hatches or manhole covers can be built in to allow access to control valves or filters. For drainage tanks and sumps our Sump Covers can be cut to any shape required.
Step on Safety designs all fabrications – including trench covers – to have a minimum Safe Working Load of 5kN/m2 but, should vehicular access be required, grating drainage covers can be manufactured to suit BS 124 specifications (Class B125 and C250 vehicular ratings).
Get in touch today to discuss your drain or trench cover requirements.
Find out more
Call today to discuss your requirements
Mon-Fri 8:30am to 4:30pm