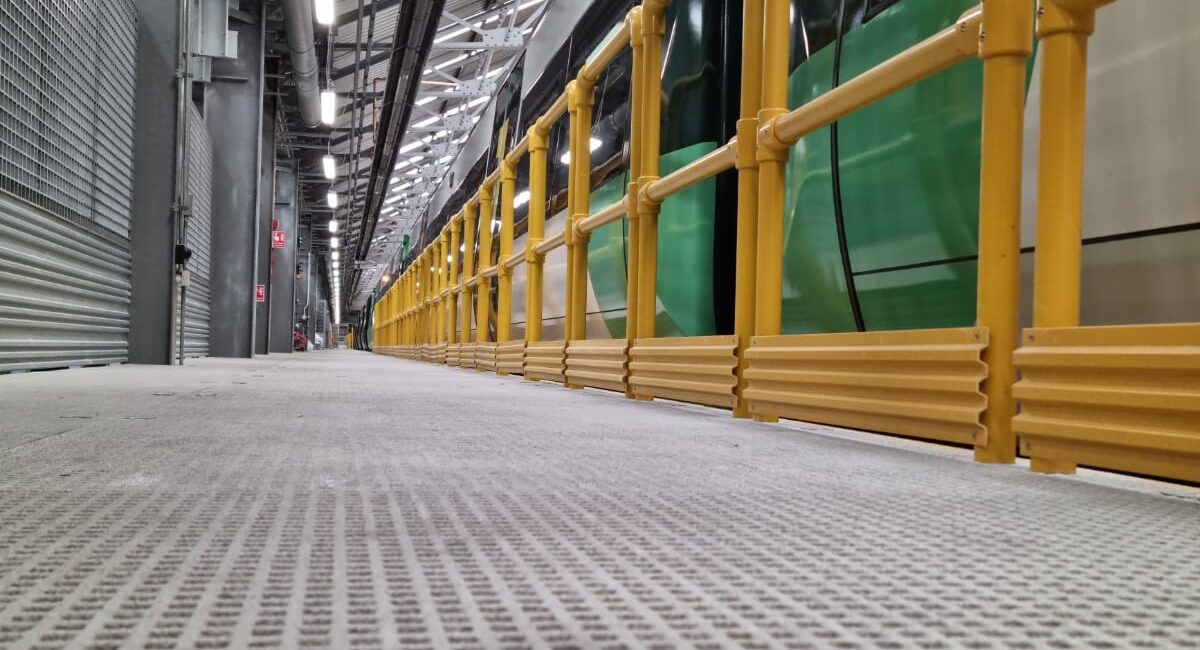 Rail Case Studies
Back at Selhurst
Five years on and we are back at the Selhurst Rail Depot in Croydon, this time constructing a single storey access platform on Road 6 in the Maintenance Shed. The 143m raised walkway stands at 1.8m high and provides a safe working platform for depot operative engineers who are tasked with fit out programs on four different class trains.
The sub structure was constructed fully from GRP Profiles with grey non-slip QuartzGrip® Mini Mesh GRP Flooring to ensure trollies and equipment can be wheeled along the road with ease. A safety screen made from ScreenGuard™ prevents operatives from falling from height. The specially designed removable handrail sections allow workers to open the track side of the platform exactly where required; the different train classes vary in length so fixed access points wouldn't have worked.
Access to the platform is gained via the NWR and DDA compliant GRP Staircases at each end and is controlled with Digi locks on security gates. Due to the length of the road, emergency escape ladders and ships ladders with break-out glass were required at set intervals.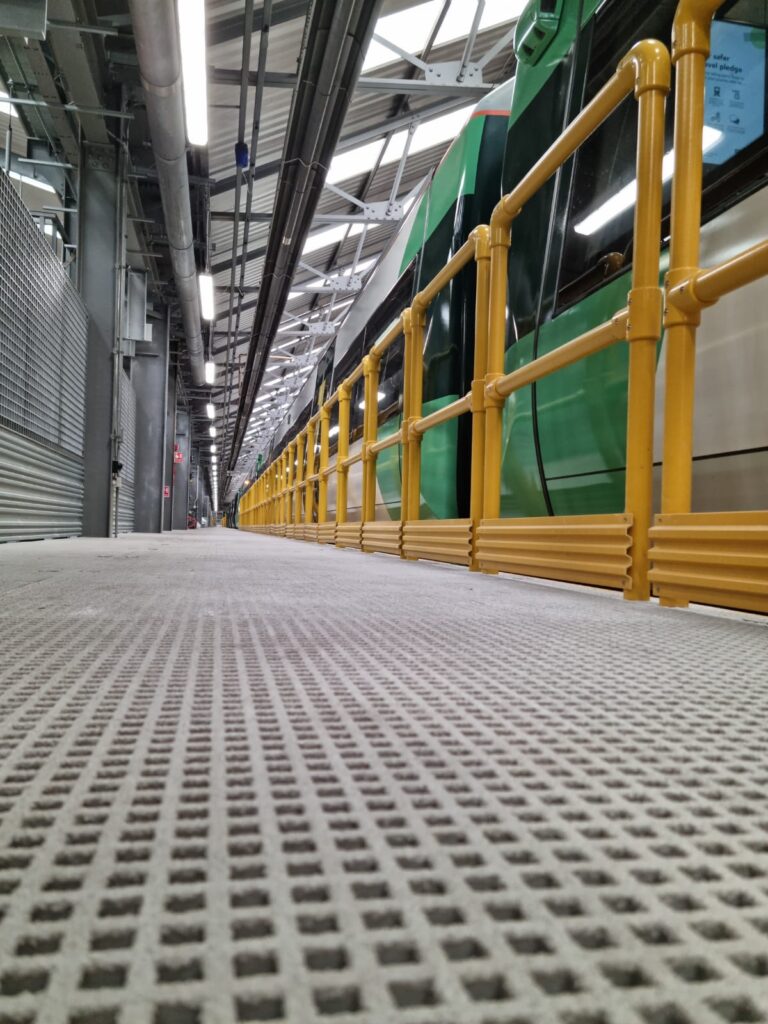 Installation was completed in just seven weeks without requiring the use of heavy lifting equipment and without causing any disruptions to the live working depot. Whilst there, we took a quick look at the multi-storey platform built in 2016 and are pleased to say it still looks as good as the day it was installed. You can read more about that project here.
To discuss your depot access requirements, get in touch with Dave Riley in our Rail Team today.