Access Platforms for Marine Locations
GRP Marine Access Platforms offer the perfect solution to any waterside location, whether that's in a Marina, Harbour or Port, aboard a ship or on an offshore platform. Impervious to both fresh and saltwater and remaining non-slip when wet, icy or even oily, GRP solutions stay safe for decades. All our platforms – whether fixed or mobile are built to a minimum safe working load of 5 kN/m2 which can be increased if the application requires it.
Fixed Platforms
A recent project at the Port of Dover has allowed our designers to develop a cantilevered structure suitable for use on harbour walls and below piers, providing safe access for marine maintenance engineers and inspection crews without the need for specialist equipment. Access to the platform itself is via a cat ladder but a ships ladder or staircase can be installed depending on the location.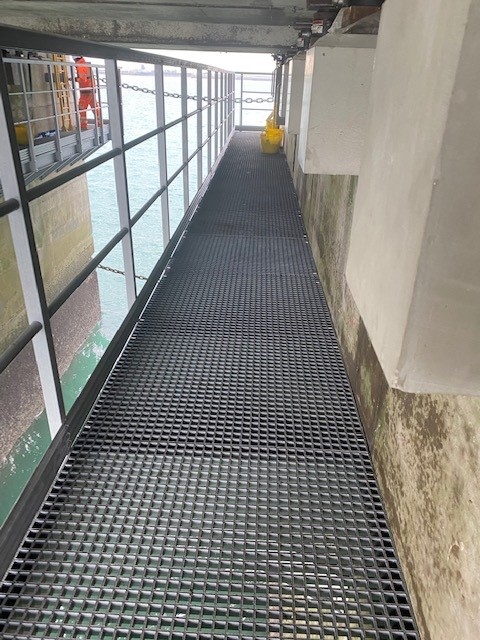 Mobile Platforms
A mobile marine platform is ideal for providing maintenance or cleaning access to vessels in dry dock. Mounted on chunky rubber wheels, they can be moved around the yard to wherever they are needed. Rubber fenders avoid damaging boats while the anti-slip steps, platform and handrail keep maintenance crews safe while they work.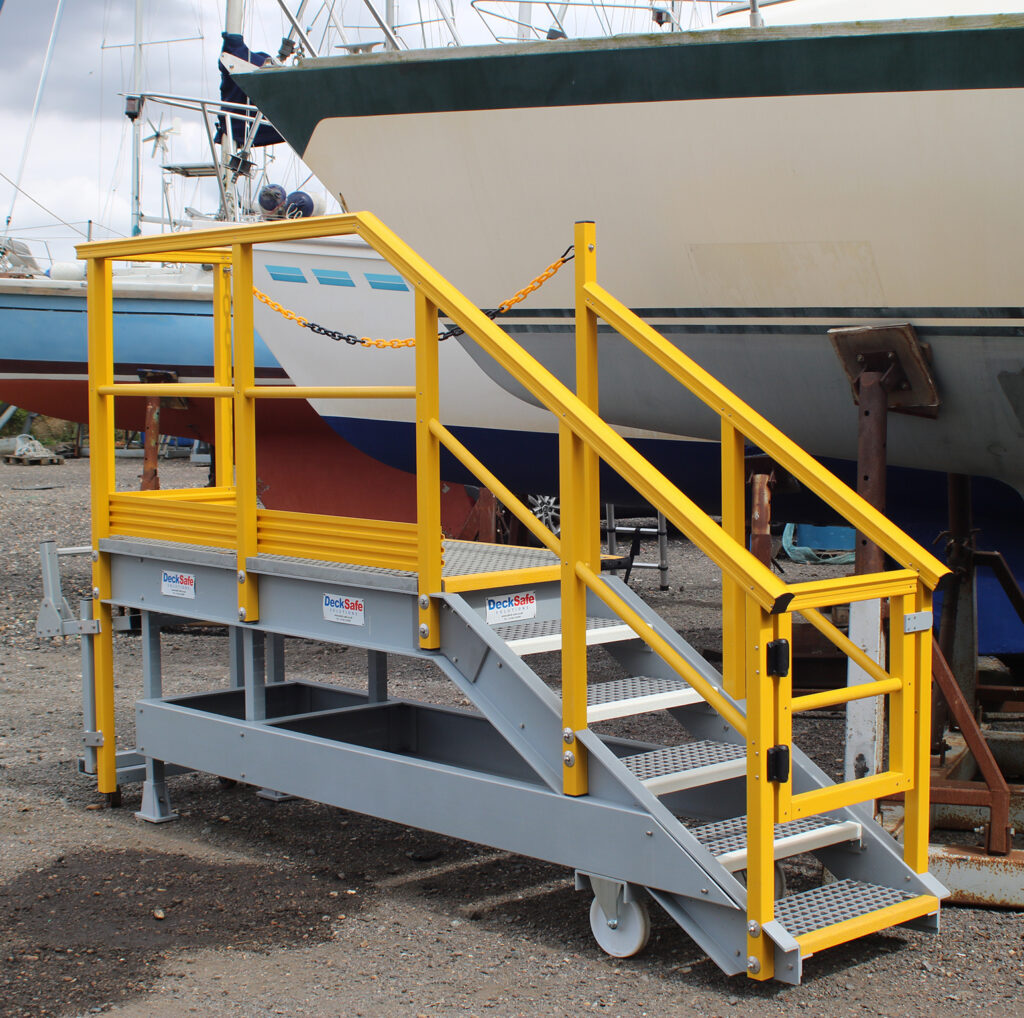 We can also provide raised or suspended walkways to help you navigate your site. To discuss your requirements call Gareth McAuley today.
Marine Access Platforms case studies

Marine Case Studies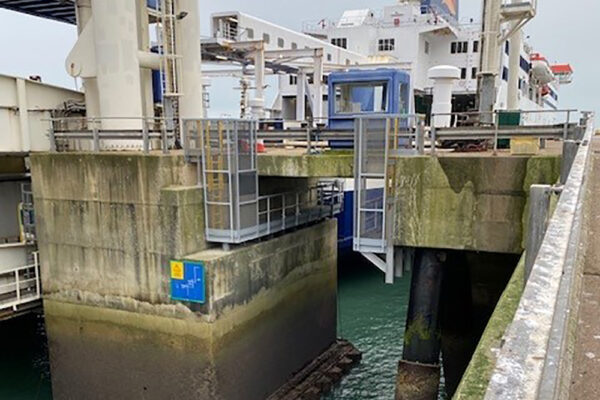 Suspended Walkways – Concept to Reality
Suspended Walkways – Concept to Reality
Back in April 2021 Step on Safety was asked to look at a potential suspended walkway for one of the busiest Ports in the...
Suspended Walkways – Concept to Reality
Find out more
Get in touch to discuss your waterside access requirements
Mon-Fri 8:30am to 4:30pm