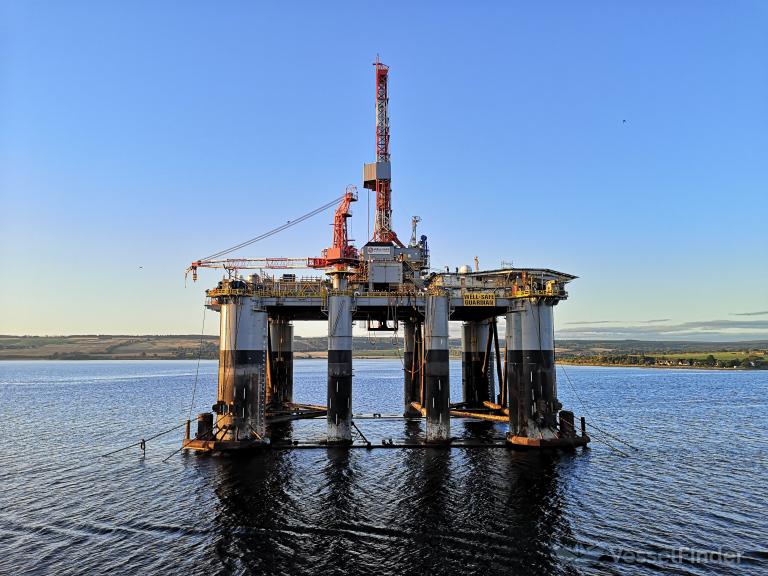 Marine Case Studies
Well-Safe Guardian Platform
One of our more challenging projects, our sister brand – DeckSafe Solutions – was asked to build a multi-storey platform with access ladders and steps to provide safe, anti-slip access for the submersibles and lifeboats on Well-Safe Guardian Decommissioning Unit, recently upgraded in Aberdeen. We supplyied and installed a series of access ladders, platforms and walkways to serve the submersibles and lifeboats.
The client – Malin Newbuild – specified Phenolic GRP throughout the construction. Phenolic Glass Reinforced Plastic is the latest and strongest option, used in the most hostile of environments including oil refineries, oil platforms, underground mining, railways and in shipping. It has the maximum fire resistance (Class 0) and emits little smoke or toxic fumes when burning. Its reinforced structure can take exceptional loads – useful where large, uninterrupted spans need to be bridged.
Like all plastic-based products, GRP lifetime is measured in terms of decades – up to 50 years in some applications – so, once it's installed, it won't need replacing anytime soon. It does not rust – whether exposed to water vapour, rainwater, river water, sea water or water from drainage, sewage or sluicing. GRP is also inherently chemical- and fire-resistant, with a range of resin options to maximise this quality. Flooring panels – open mesh grating and solid-top – have a layer of embedded crystal to offer slip-resistance and, on top of all that, GRP is a fraction of the weight of steel equivalents making it quicker and easier to install.
A Challenging Project
Wherever possible, fabrications are built at the Suffolk based workshop to allow for quality checking before being dismantled to make delivery and installation easier. However, for this project, the distances involved and the size of the fabrications made this impractical, so our team stayed in Aberdeen for the duration.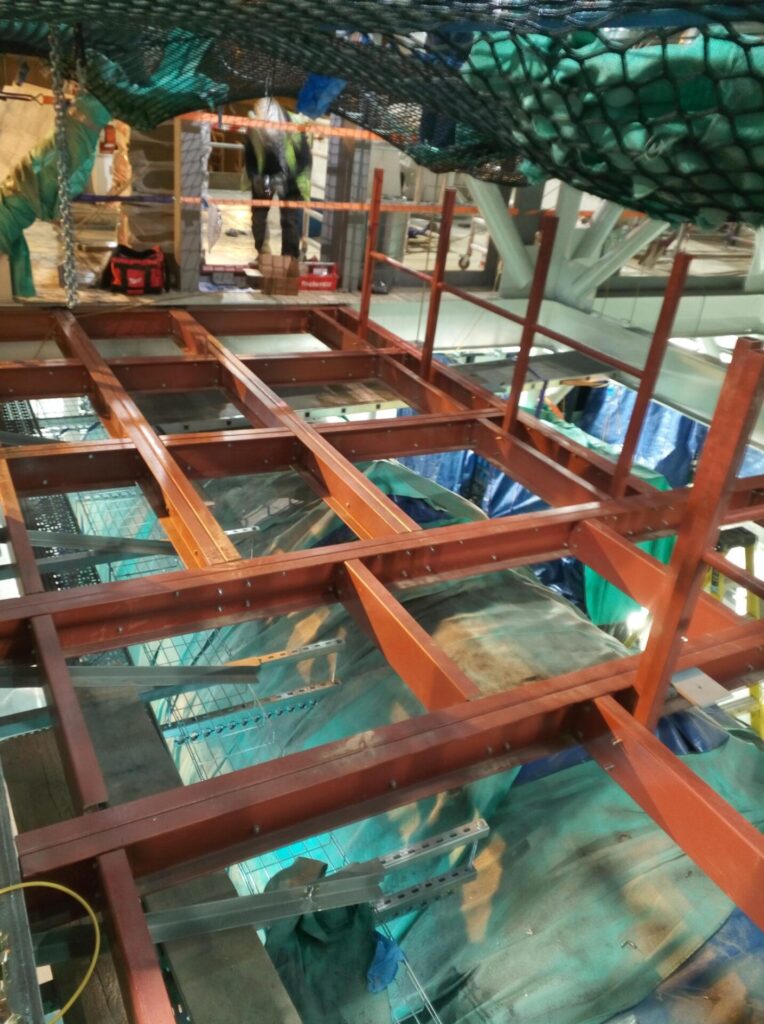 The entire structure was made from Phenolic GRP, (typically clients add Phenolic Grating to steel structures to get the benefit of the anti-slip surface and the enhanced fire safety) which was a first for most of the team. Phenolic material is harder than Isophthalic GRP, so cutting and drilling the components to size took longer than expected. The materials were made to order so everything had to be perfect first time. The team was working a long way from home, in someone else's environment, around other contractors which is always a challenge. Meeting the construction deadlines was difficult and extra staff had to be deployed to help them keep up.
In the end, of course, it was completed and installed on the mobile rig. Malin Newbuild put together a video documenting the entire project. The distinctive rust-coloured Phenolic GRP structures can be seen on the sides of the completed unit as it's transported and installed on Well-Safe Guardian. You can track the offshore platform's location here.