Instant Ships Ladder Quote
A GRP Ships Ladder (also known as a companionway ladder) is a great option if you don't have space for a staircase but a vertical Cat Ladder isn't suitable. Ship ladders are a hybrid. Part stair and part ladder, they can make vertical circulation much more comfortable in mechanical or service spaces. Rather than rungs, they have narrow anti-slip treads with contrasting nosing while SafeRail handrails on each side make the user feel more secure. Our Ships Ladder Quote Calculator will give you an instant idea of costs – all we need is the height of the floor or platform you need to reach.
All quotations include the following:
GRP Profiles
GRP Open mesh Anti-Slip Stair Treads and Platform
Contrasting GRP Anti-Slip Stair Nosing
Ergonomic GRP Handrail on both sides (you may only need one on one side)
500mm ladder width
5kn/m2 loading
Fixtures & Fittings
Fabrication costs
Delivery and installation costs are not included.
Optional Extras
Adding a chain or a self-closing gate may discourage unauthorised people from using the Ladder.
For more information and photos of our ladders in situ, take a look here.
To discuss your requirements and get a more accurate Ships Ladder quote tailored to your exact specifications get in touch today.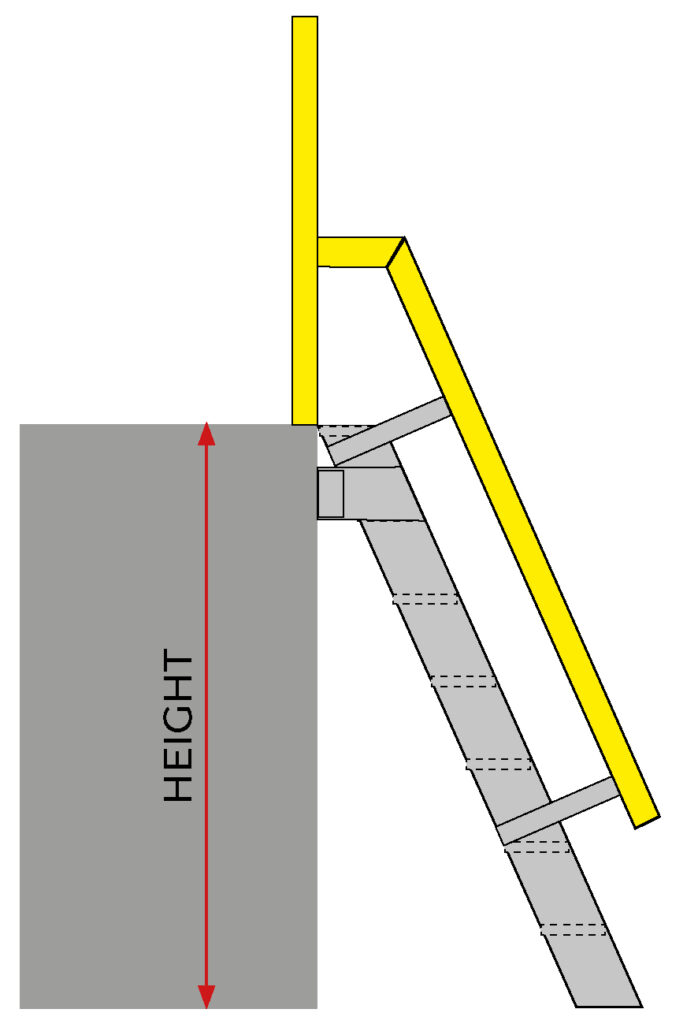 Find out more
Get in touch to discuss your access requirements today
Mon-Fri 8:30am to 4:30pm