Manhole Covers with Fall Arrest Grating
Ideal for waste and effluent wells and tanks, GRP Fall Arrest Manhole Covers keep engineers safe while completing a simple inspection and allow full access should maintenance be required.
The lockable top cover can be made from QuartzGrip Solid Top Grating to reduce odours – with hi-vis edges to reduce the trip hazard – while a second cover provides fall protection with a safety grille made from QuartzGrip Open Mesh Grating. This prevents people or tools falling into the container while allowing a clear view of the contents. Both are hinged to make lifting and replacing the covers easier and to prevent them being dropped into the container.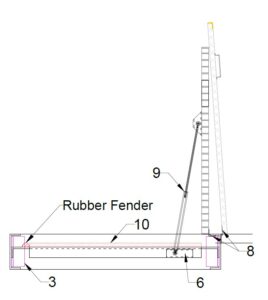 Unlike steel or concrete manhole covers, GRP is not only lightweight, it's unaffected by water or chemicals, providing maintenance-free site safety and security for decades. The top cover, whether solid or open mesh, has an anti-slip finish to reduce the risk of slipping if it's walked on. Manufactured to meet BS EN 124-5:2015 (Gully tops and manhole tops made of composite material) as standard, they can also be designed for vehicular use.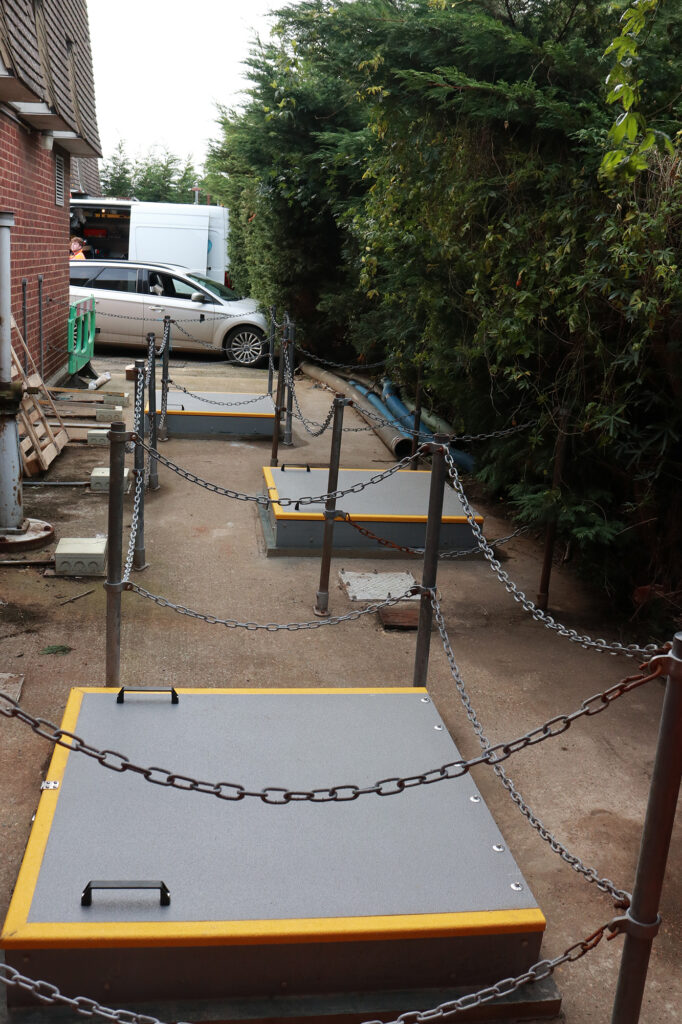 Made to measure
GRP Man hole covers can be made to sit within existing steel or concrete collars or we can create the frame. They can also be retro-fitted into sump covers if required. Next time you have a manhole cover that needs replacing, get in touch.
Find out more
Get in touch with one of our team members today
Mon-Fri 8:30am to 4:30pm