GRP Hop Overs
Protect pipes and cables from accidental damage by adding a GRP Hop Over – also described as a mini step over platform. QuartzGrip® anti-slip grating with hi-vis yellow stair nosing will alert maintenance engineers to the trip hazard while providing a safe and easy place to climb over service lines.
Ideal for use inside and out, our GRP Pipe Step Over Platforms can be found on roof tops and in plant rooms, acting as a non-slip bridge. We offer standard sizes or we can build them to suit your specific requirements; complete our QuickQuote form, email a copy to our sales teams and we'll let you know the guide price. Most Hop Overs are simply placed over the cables but they can be fixed to the floor if necessary. Alternatively, one of our standard sizes might work for you. For larger obstacles choose a GRP Step Over which will include handrail.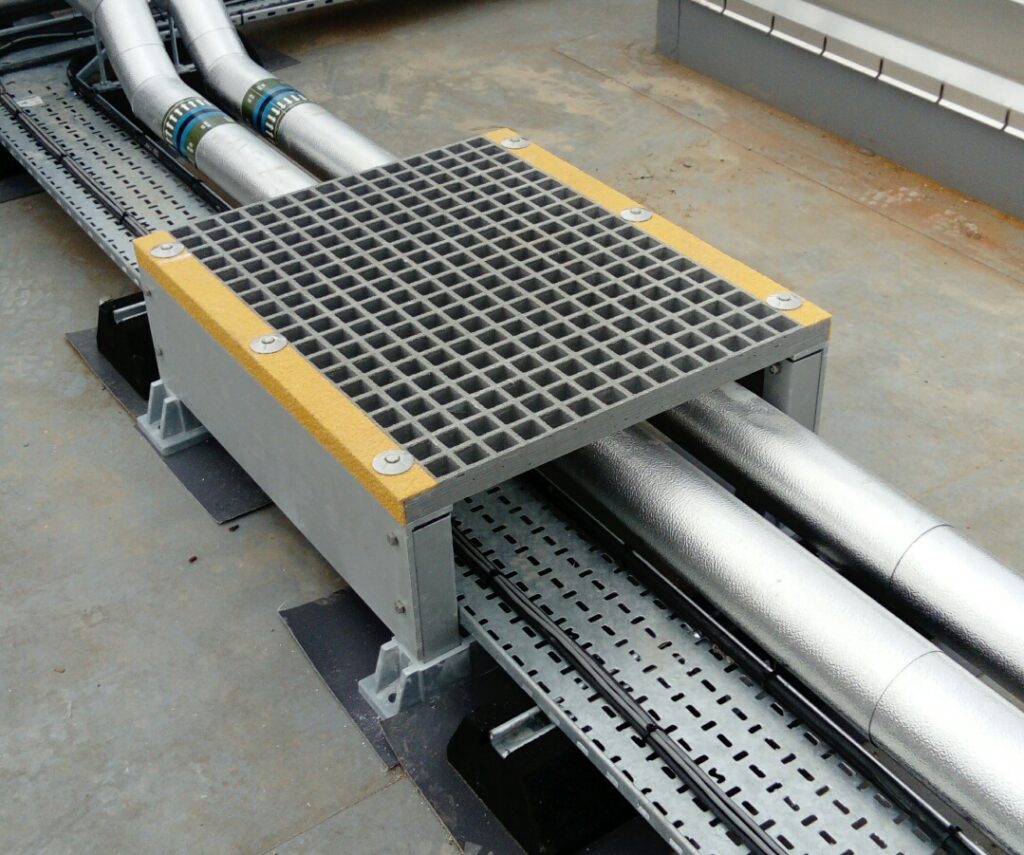 If untidy cables are a problem for you we offer a range of GRP Cable Ladders and Cable Trays designed to keep electrical wires and cables neat and safe.
Whatever your access requirements – large or small – get in touch with our friendly and helpful team today – they are here to help.
Find out more
Call today to see how we can make your site safer
Mon-Fri 8:30am to 4:30pm