Instant Staircase Quote
Our staircase QuickQuote Calculator can give you the ballpark cost for new GRP Access Stairs in seconds. All we need to know is the height – to the nearest 50cm – and your preferences on layout and any safety options.
We can supply anything from one or two steps up to a doorway to multi-flight staircases to provide roof access. Many are installed to provide emergency exits in the event of fire, when safe, non-slip outdoor steps are vital.
All our staircase quotations include the following:
GRP Profiles
GRP Open mesh Anti-Slip Stair Treads and Landings
GRP Anti-Slip Stair Nosing
Ergonomic GRP Handrail on both sides
A mid-point landing on heights of 3.5m or more
5kn/m2 loading
Fixtures & Fittings
Fabrication costs
Delivery and installation costs are not included – for a complete staircase quote we'll need to know where it's needed.
Layout Options
The layout you choose will depend largely on the space available around the staircase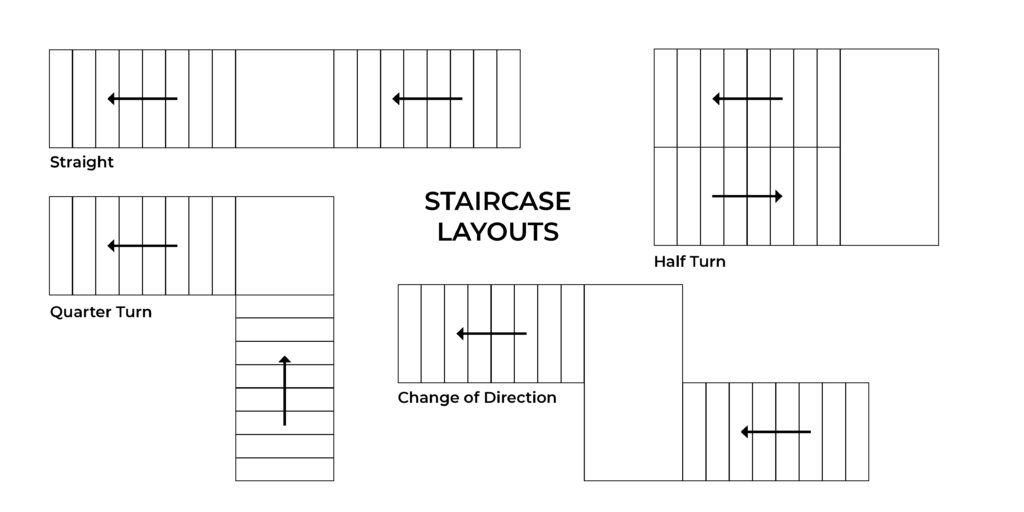 Optional Safety Extras
If the staircase is leading up to a door or enclosed space you'll need a top landing to allow individuals to open the door and step through safely. Adding a chain or a self-closing gate will highlight the hazard and prevent people from accidentally stepping backwards onto the stairs, especially if space at the top is limited.
To discuss your requirements and get a more accurate GRP staircase quote tailored to your exact specifications get in touch today.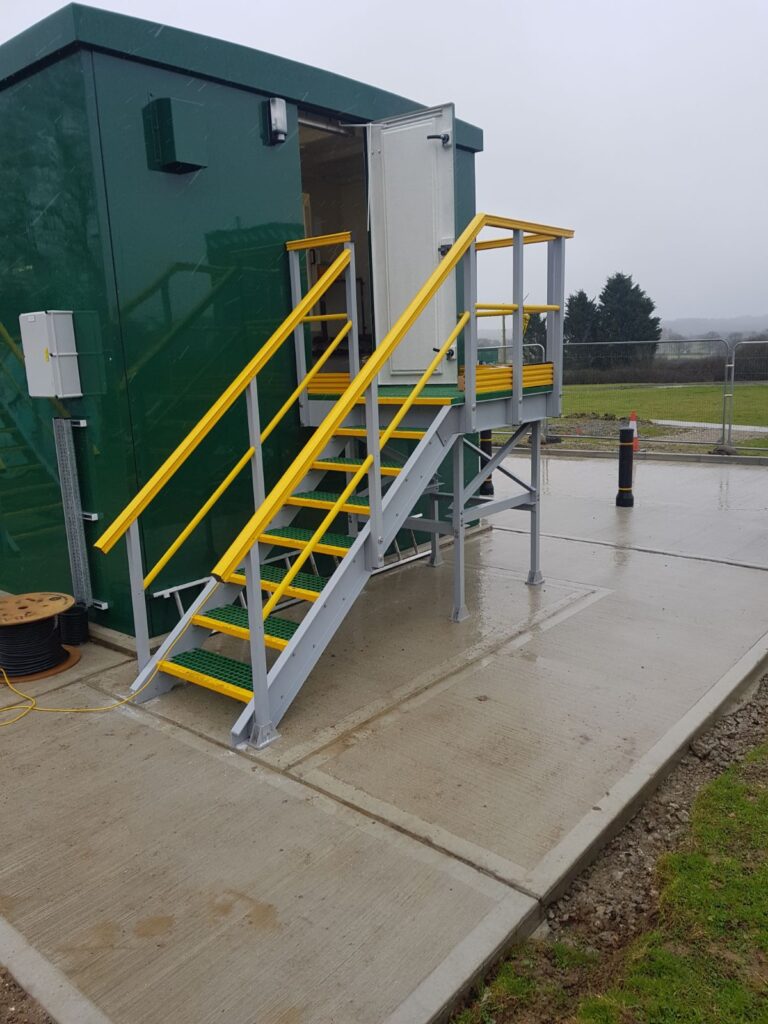 Find out more
Get in touch to discuss your new staircase
Mon-Fri 8:30am to 4:30pm