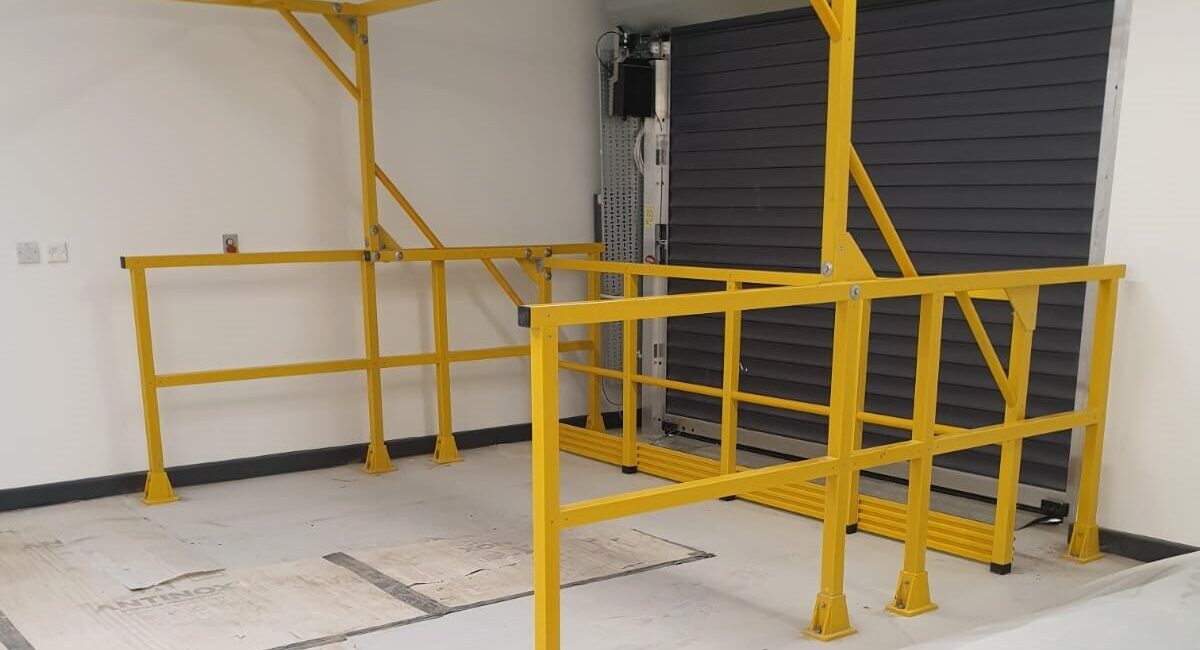 Utility Case Studies
Always Up to the Challenge
We were recently asked to supply a Pallet Gate – not something we've done before. (We've just built our 100th Embankment Staircase for QTS in Scotland – this was something new and exciting!) Always up for a challenge, our CAD team were soon on the case and our very first gate was installed this month.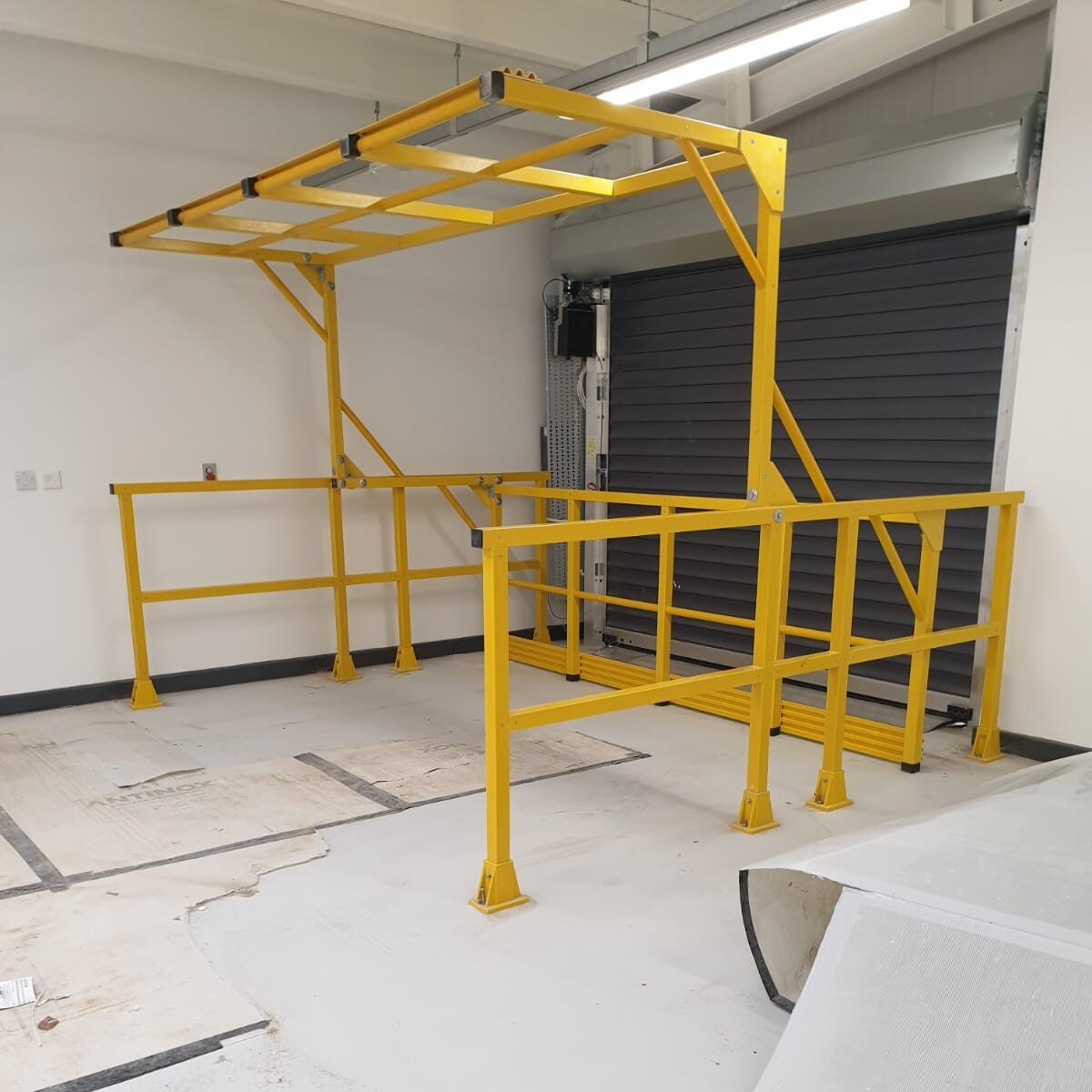 So, what is a Pallet Gate?
A pallet gate is a safety gate that protects workers from falls from height when loading and unloading. They are commonly found on mezzanine floors in warehouses and distribution centres.
How does a Pallet Gate work?
It sits at the edge of the higher level in a loading bay or on a mezzanine floor. The design ensures that the edge of the loading area is never left open – it provides continual edge protection whether it's in use or not.
When a pallet is loaded onto (or lifted off) the mezzanine, the gate is swung open to allow forklift prongs access to the higher floor. As the gate lifts up, it simultaneously closes off the back section of the enclosed gate. This not only prevents workers from putting themselves at risk of falling, it keeps them away from the pallet as it is moved.
Once the forklift has moved away, the gate can be closed, blocking off the dangerous edge and opening up the mezzanine side to allow workers to access the pallet.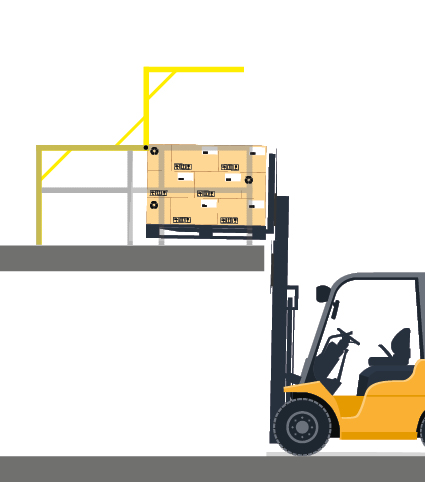 Why not just use an Edge Gate?
Edge Gates are undoubtedly a simpler solution but they depend on users keeping the gate closed. Swing gates, removable bars or chains all need to be closed after use – which means that they can easily be left open – and you might not be able to swing a gate closed until the goods have been moved. A Pallet Gate must be closed to allow access to the pallet but, either way, it protects the edge whether it's open or closed.
Working with GRP
We are a GRP company so it goes without saying that our version is made from fibreglass – not steel as most models are. This adds a few additional benefits besides the safety aspect:
The gate is much lighter than a steel equivalent so it's easier to move up and down
The profiles are made of hi-vis yellow GRP – which won't fade or chip (and doesn't cost extra!)
GRP never rusts
It's quieter in use – no loud metallic clanging
It's warmer to the touch than metal which makes a difference when loading in cold weather
And, in terms of safety, our Pallet Gate included the following features:
Conformance with BS EN ISO 14122-3:2016
Long-lasting, maintenance-free GRP construction
Fully enclosed sides
Balanced action provides easy opening
Kick plate
Failsafe operation
Fully installed by our GRP experts
ISO 14122-3:2016: Safety of machinery — Permanent means of access to machinery — Part 3: Stairs, stepladders and guard-rails