GRP Machine Guarding
Our SafeScreen™ GRP Machine Guard is just 12mm thick and has a smooth finish, making it ideal to use as a screen to protect operatives from moving machinery. It can be used to create security screens or storage cages, added to handrailing to prevent items falling through or used as fencing to keep unauthorised people out.
It's much lighter than steel equivalents, making it quicker and cheaper to install; it's non-conductive and has zero scrap value. GRP does not rust, never needs painting and is impact-resistant so needs no maintenance.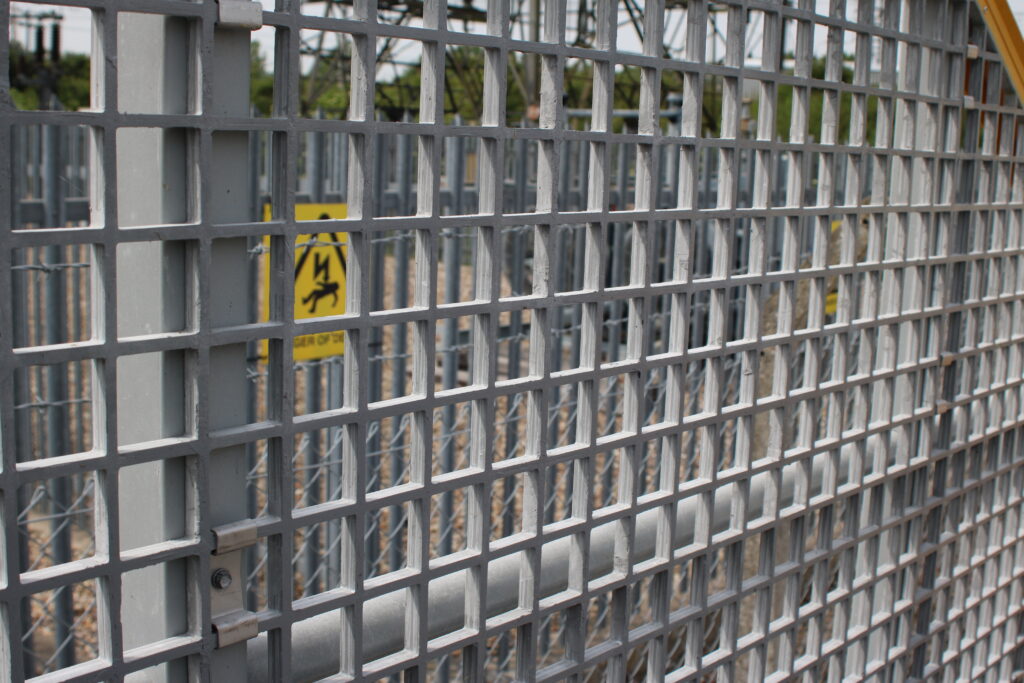 Versatile Screen
SafeScreen GRP Machine Guard is lightweight and easy to install. It can be cut using a chop saw or jigsaw (or we can cut it for you). At 12mm thick with a mesh hole size of 42mm x 42mm, it allows a clear view but can't be climbed. If you are looking for a modern alternative to conventional steel mesh machine guarding or fencing, then look no further, this product is durable, strong and made from premium grade materials.
It can be used for:
Fencing
Handrail infill panels
Security cages
Room partitions
Debris screens
Below Staircases
If you'd like to find out more, get in touch today.
Find out more
Get in touch to discuss your GRP requirements
Mon-Fri 8:30am to 4:30pm