Prevent the costly trips slips and falls that occur needlessly in maintenance sheds and depots by providing lightweight, easy-to-use Maintenance Pit Covers and anti-slip Maintenance Pit Ladders. Although below ground level, a fall into a pit is considered a 'fall from height' and injuries can be severe.
GRP Maintenance Pit Covers
Cover unused inspection pits to prevent falls and to allow safe and easy passage across them
Designed to NWR/BS standards
Movable bridge design is easy to move along the pit (comes with grab handle)
Can be a single pit board at 1320 x 1220 or longer by connecting more than one board together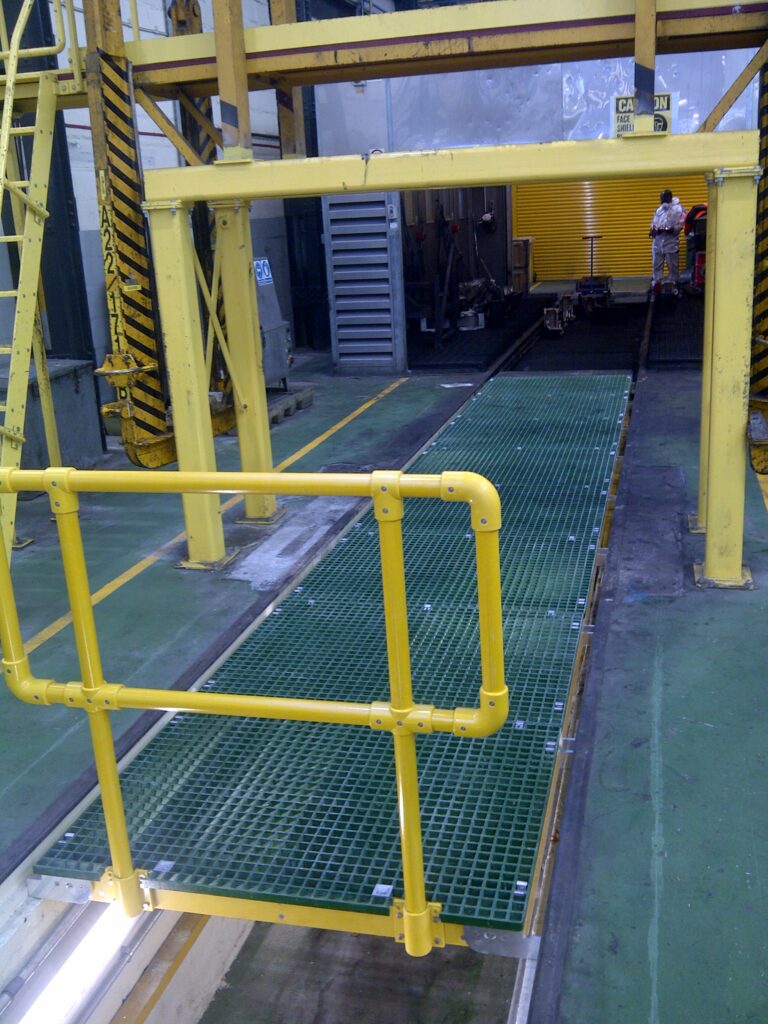 GRP Inspection Pit Ladders
Provide safe and easy access to maintenance pits
Designed to NWR/LU standards
Bespoke, lightweight and hard wearing
Grab handle makes it easy to move ladders along the pit
Also available with a removable handrail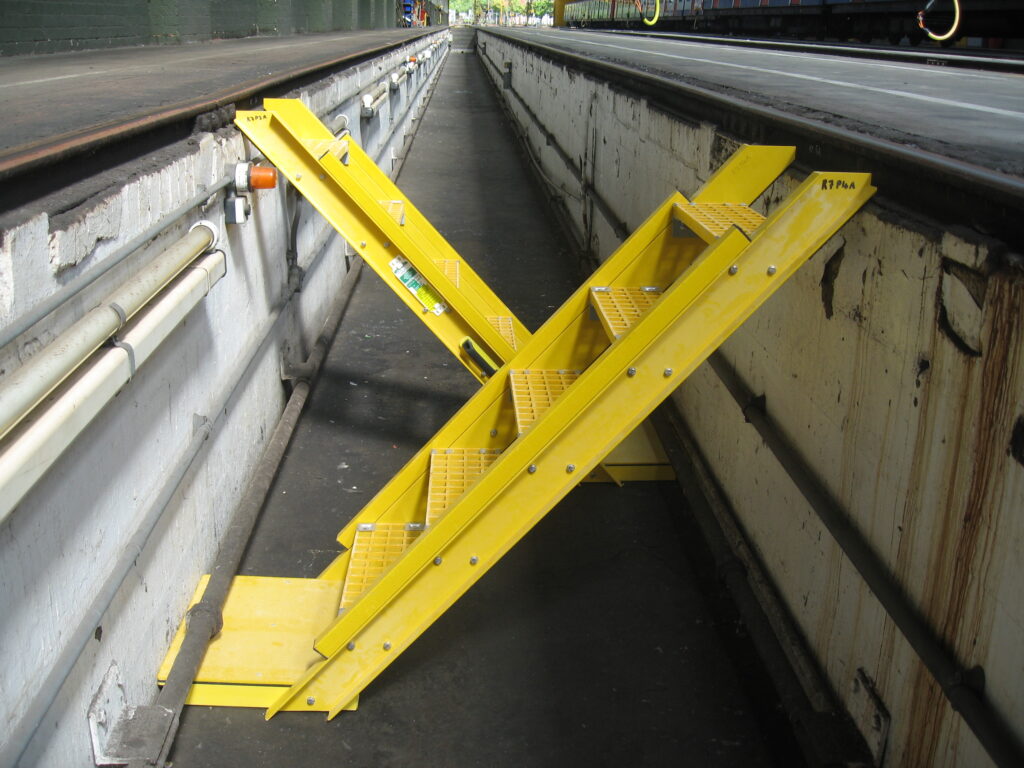 Find out more – get in touch today
Maintenance Pit Safety
If the use of maintenance pits cannot be avoided or your risk assessment demonstrates that using an inspection pit is the safest way of doing the work, control measures you could consider to prevent a fall include:
Restricting access to the area where the inspection pit is located to only those who need to be there.
Use guard rails, chains or extendible barriers around the edge of the pit.
Install a moveable bridge across the pit with handrails or place a cover over the pit when it is not in use.
When the pit is in use, if the vehicle is shorter than the length of the pit, cover any area of the pit which is not covered by the vehicle.
Ensuring the flooring around the pit is slip resistant.
Painting chevrons on the floor around the pit and painting walkways around the workshop so that people stay in the designated walkways.
Installing warning signage such as 'Danger Open Pit' to all access points.
Keeping the area tidy and clean up spillages immediately to reduce the risk of a slip, trip or fall into the pit.
Ensure the area is adequately lighted so that people can see the pit. Also use pit lighting during opening hours.
Source
https://wirehouse-es.com/health-and-safety/inspection-pit-safety-vehicle-repair-health-and-safety/
Find out more
Improve pit safety at your depot with bespoke covers & ladders
Mon-Fri 8:30am to 4:30pm