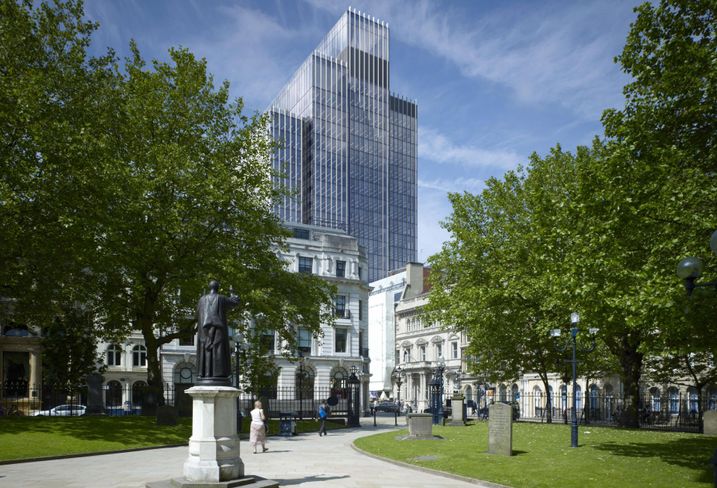 Construction Case Studies
Riser Floors at Birmingham's Tallest Office
We were privileged to be contracted by Bam to install 393 riser floors at 103 Colmore Row in Birmingham. Located on the site of the former 1970's NatWest Tower in the centre of Birmingham's business district, 103 Colmore Row is a stunning new landmark for the city.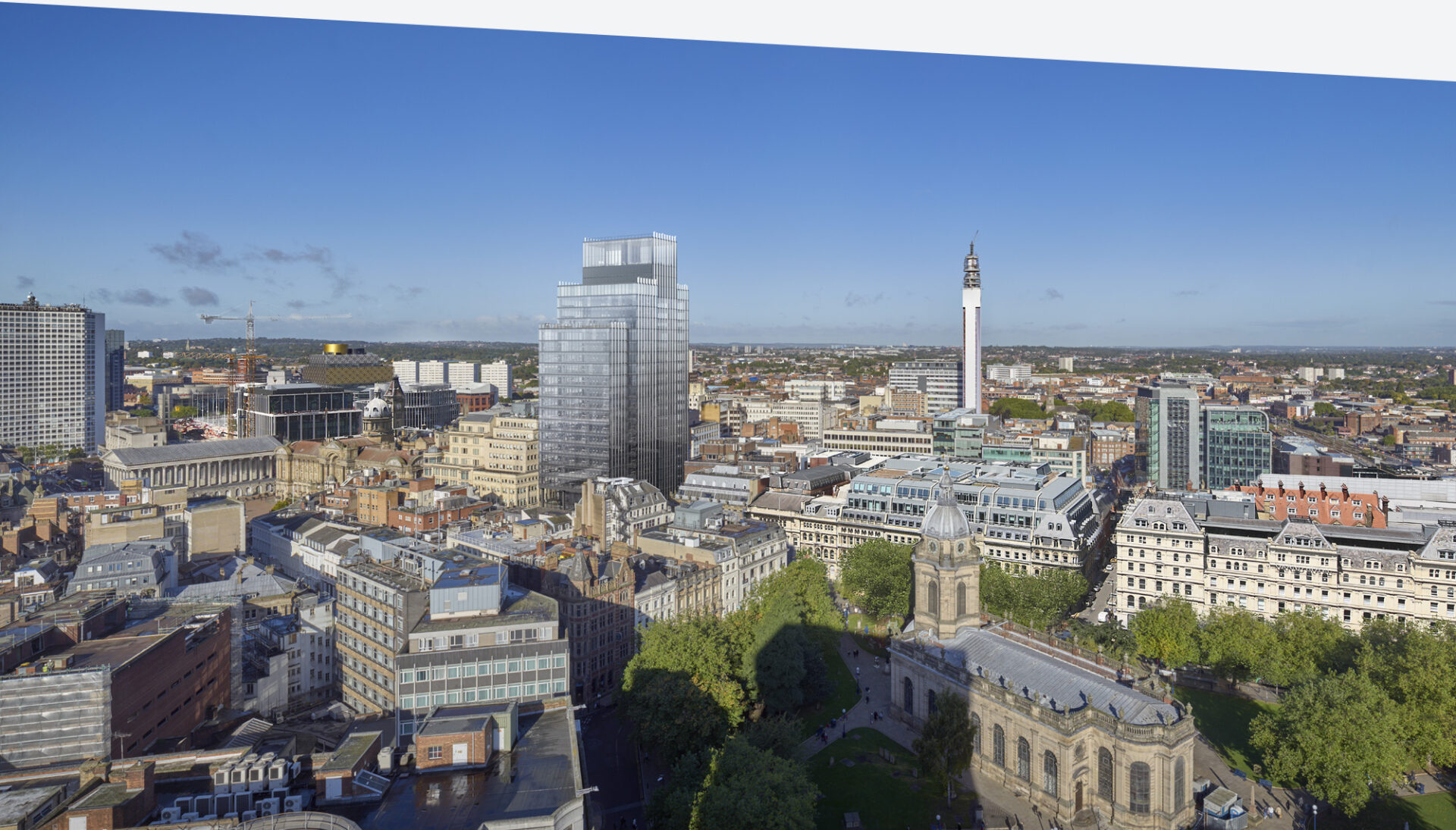 Comprising 223,631 sq ft of Grade A office space, the 26 storey building boasts a four storey winter garden, along with a two storey top floor restaurant and a ground floor café – operated by D&D London. On the 18th floor there is also a 3,000 sq ft roof terrace.
The reception provides the perfect environment for agile working through a series of breakout areas and a business lounge, while floor to ceiling glazing offers tenants and visitors 360 views of the city.
It is the first commercial office development in Birmingham's central business district to benefit from the city's District Energy Scheme – a pivotal part of Birmingham City Council's climate change strategy, which aims to cut C02 emissions by 60 per cent by 2027. It will also use 100 per cent renewable energy for its electricity, making it one of the cleanest and greenest office developments in Birmingham.
Team Work
Step on Safety supplied and installed a total of 393 Service Riser Floors on 34 levels using our GRP RiserDeck® System which comprises GRP Grating supported by GRP Profiles. To maintain a minimum SWL of 5kN/m2 after the holes are cut for the services, we add extra cross beams. These are positioned in the planned gaps between pipes and cables. GRP Open Mesh Grating is easy to cut in situ; it's non-sparking so doesn't need a Hot Works Permit and can be cut easily and accurately with a jigsaw. Before leaving the site we ensured that the teams responsible for installing the services were fully briefed on the best way to achieve a good fit.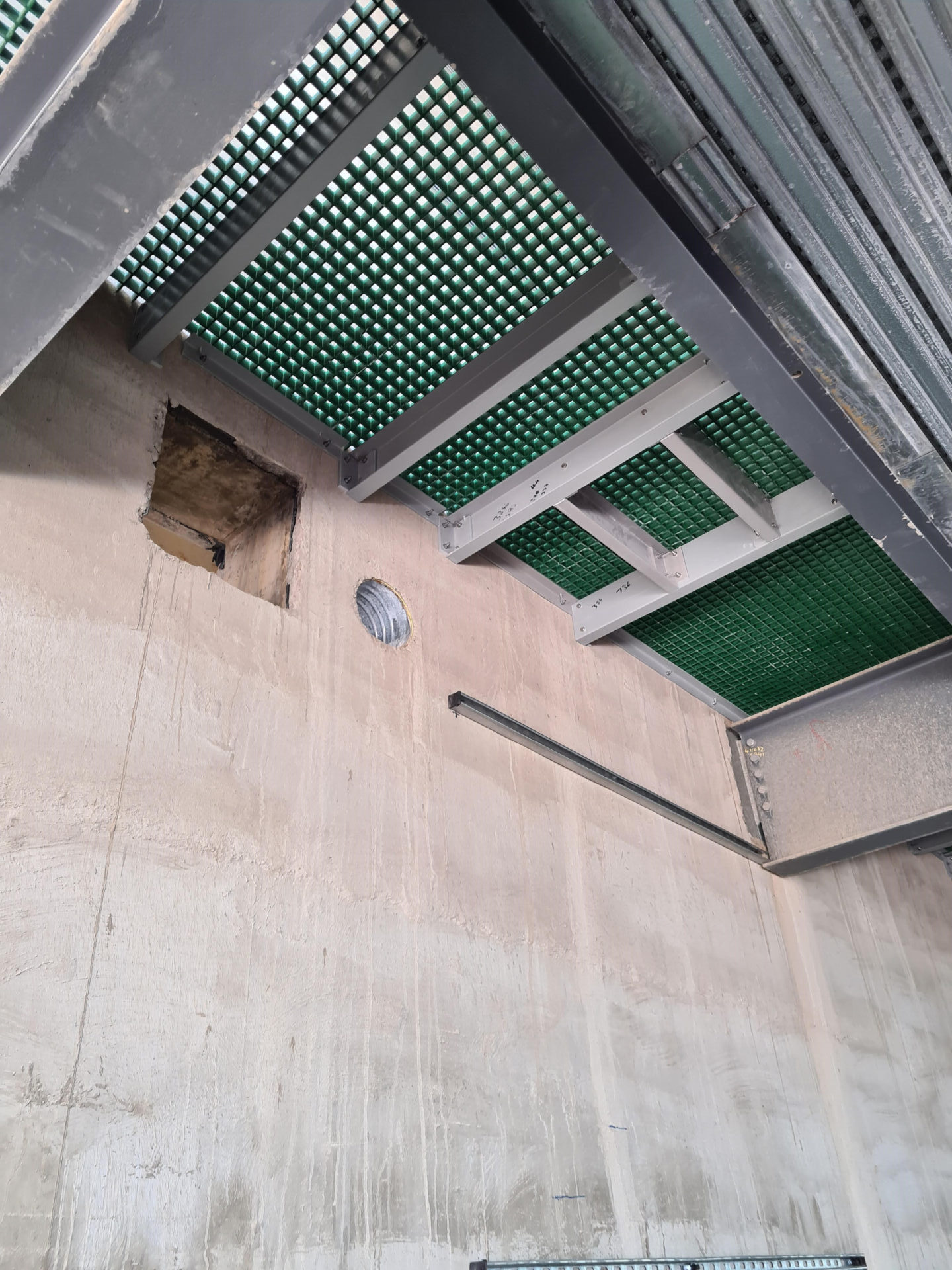 If you'd like to discuss how we can help your next project get in touch today.