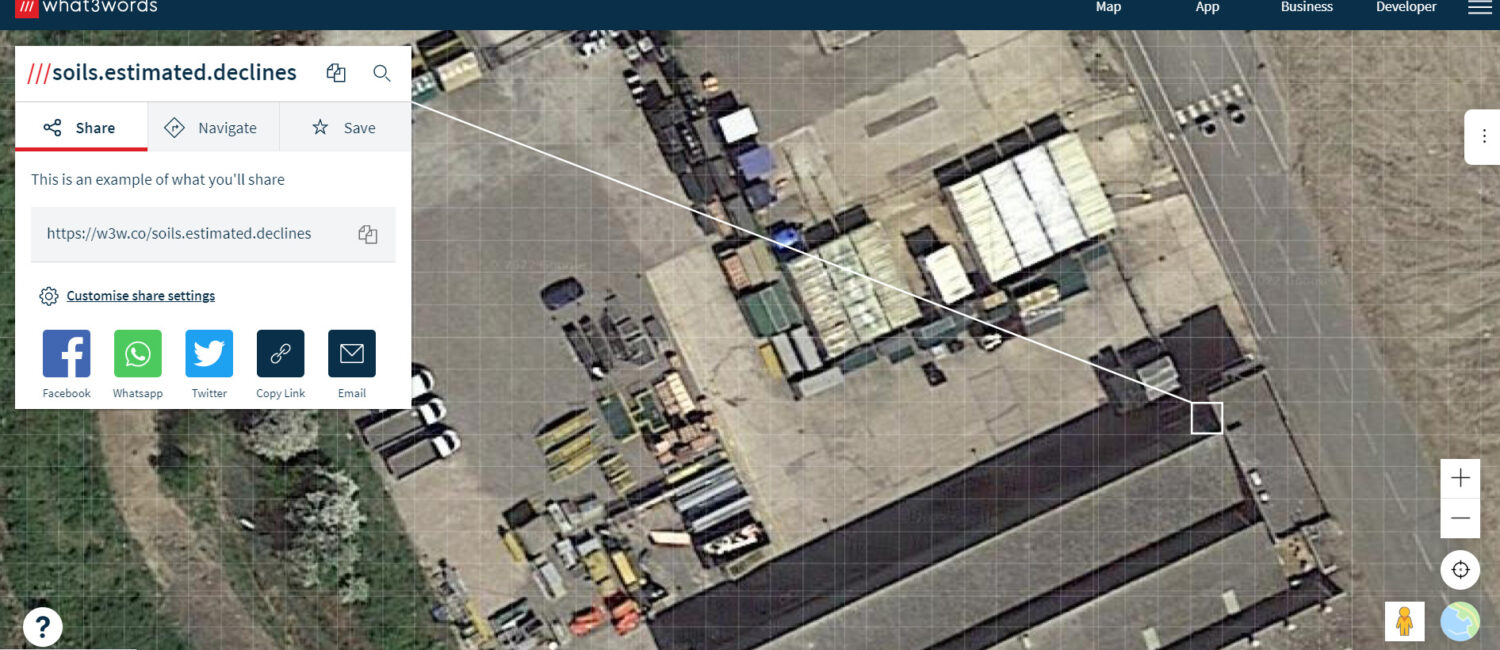 Company news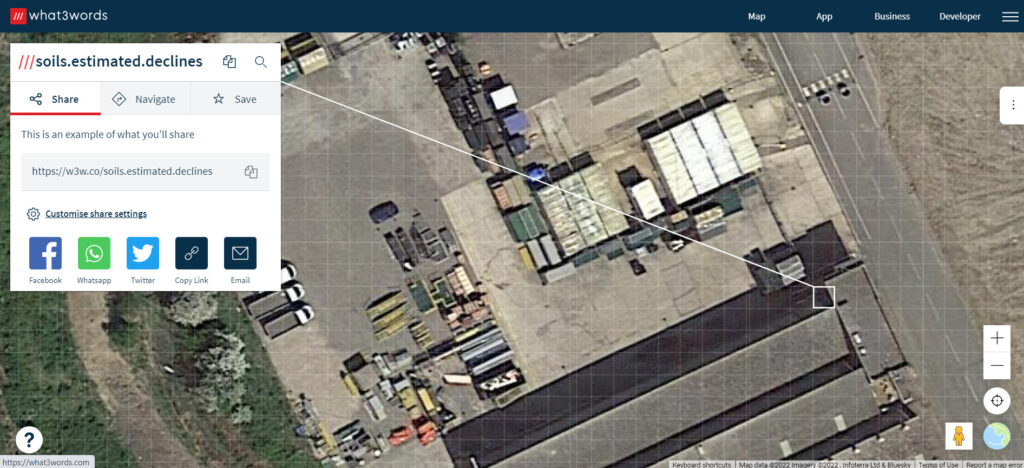 The ///what3words that will bring you to Step on Safety
You've probably seen something about ///what3words in the media. The entire planet has been divided into 3m squares and each square has been allocated a unique combination of three words – like co-ordinates but easier to read and remember.
On a personal note it's reassuring to know that if you're out driving, walking or even boating and you need help, you can pin-point your exact location quickly and easily. The door to Step on Safety reception for example can be found at 51°57'20.3″N 1°03'39.5″E. Or ///soils.estimated.declines.
But did you know that businesses like ours have started routinely using ///what3words to find some of the more remote locations we deliver and install our fabrications? Embankment staircases, pumping stations, manhole covers, pontoons, wind turbines and slipways don't generally have postcodes (and even if they did – the chances are it wouldn't help) and directions can be hard to follow if you aren't familiar with the area. But providing the three words will ensure we find the right spot.
It's not just us. Leading logistics, emergency response, automotive, ride-hailing and travel businesses and organisations use what3words to improve efficiencies, enhance customer experience, offer smoother journeys and save lives. With precise addresses they can help customers define delivery spots and worksites quickly, saving time and money.
So next time you're placing an order or arranging a site visit, help us find you faster by giving us your what3words address. Find out more here.