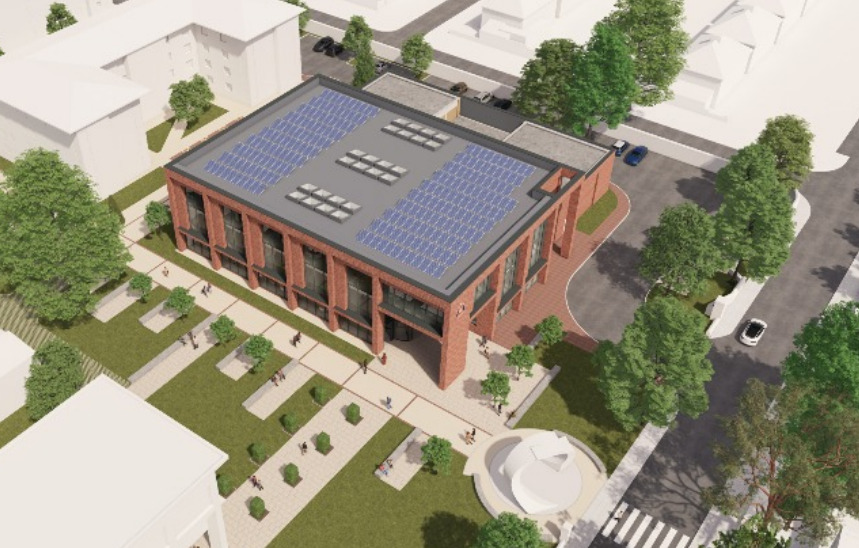 Construction Case Studies
Hope University's new IQ Building
Liverpool Hope University's new InQuiry – or 'IQ' – Building is fast approaching completion on the site of the old Lecture Theatre Complex (LTC) at Hope Park and Step on Safety were called in recently when it was realised that the Service Riser Shafts would need floors added to meet safety standards. At such a late stage in the project, the services themselves were already being installed which meant our teams had to be flexible in their approach.
An Exciting Learning Resource
The new IQ building will provide a second, major Learning Resource Centre at Hope Park Campus housing innovative technology – a vibrant and informal study space for students. The exciting development sits alongside the Gateway to Hope Building and the building which houses Education and Enterprise (the EDEN building). The Security Lodge will be assimilated into the new building while additional space will also be given to the Students' Union. There will be a sophisticated Simulation Lab on the first floor, equipped with state-of-the-art Virtual Reality hardware and software which can be utilised by students on a wide range of courses.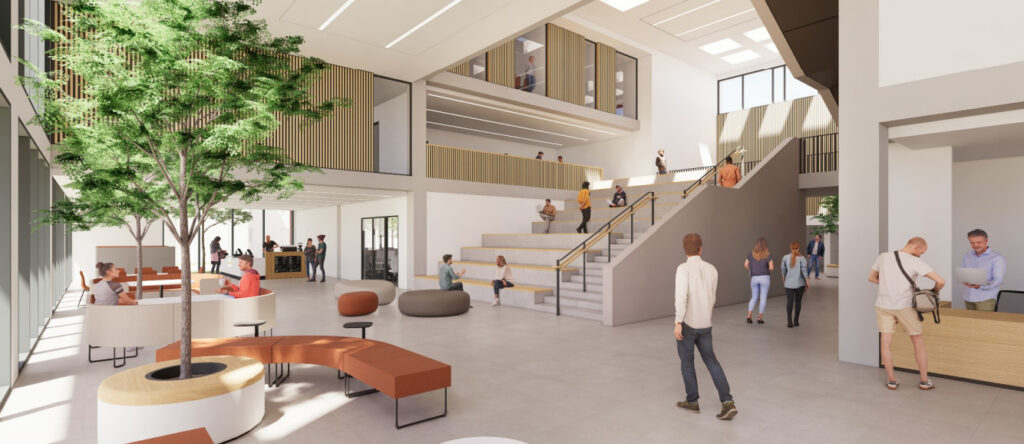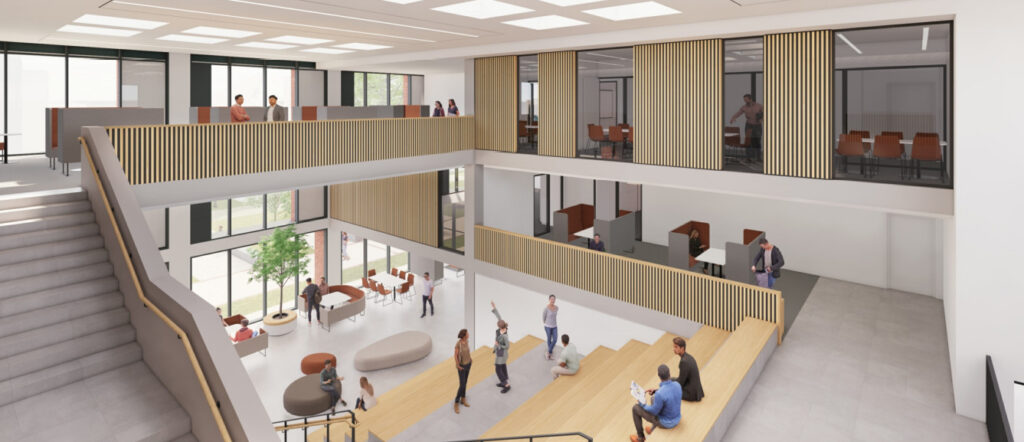 The IQ Building has been designed with renewable energy, sustainable materials and low carbon targets at the forefront of minds. There will also be air source heat pumps, as opposed to gas boilers, as well as solar panels placed on the roof. Natural daylight will be maximised to reduce the energy demand associated with artificial lighting.
On a practical level, the IQ Building will feature an innovative staircase that also doubles as seating, allowing students to congregate between floors. There's also an abundance of 'sticky spaces' – which is architecture-speak for areas where people are encouraged to dwell and 'colonise' in groups.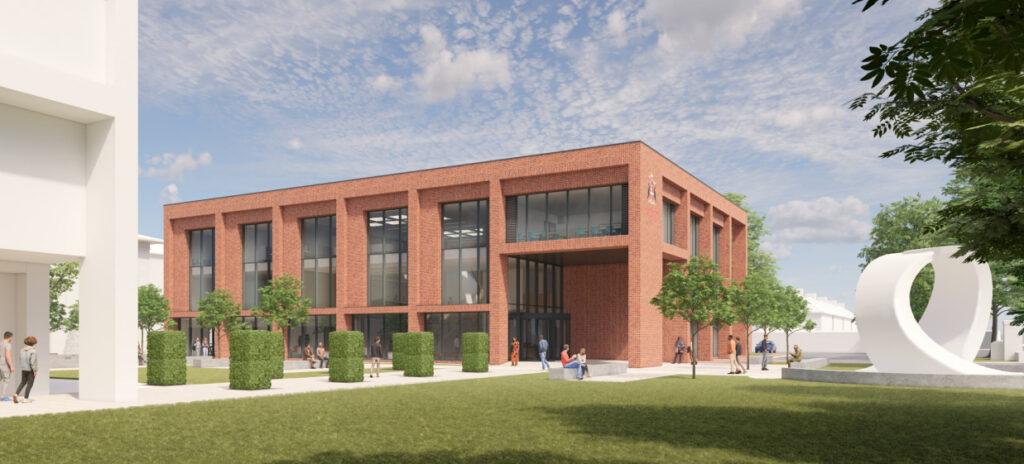 Service Riser Floors
The riser floor requirement wasn't huge – just four long, narrow openings across two levels. While it's unlikely that a person could have fallen down the shaft, it would have been easy to drops tools and equipment – falling objects present a very real hazard. To avoid delays to the project we had to wait until the services were installed before we could gain access which meant some of the anchor point we were planning on using weren't accessible. Our expert teams are used to such challenges and, with a little adjustment were still able to provide RiserDeck floors that meet our minimum UDL of 5 kN/m2.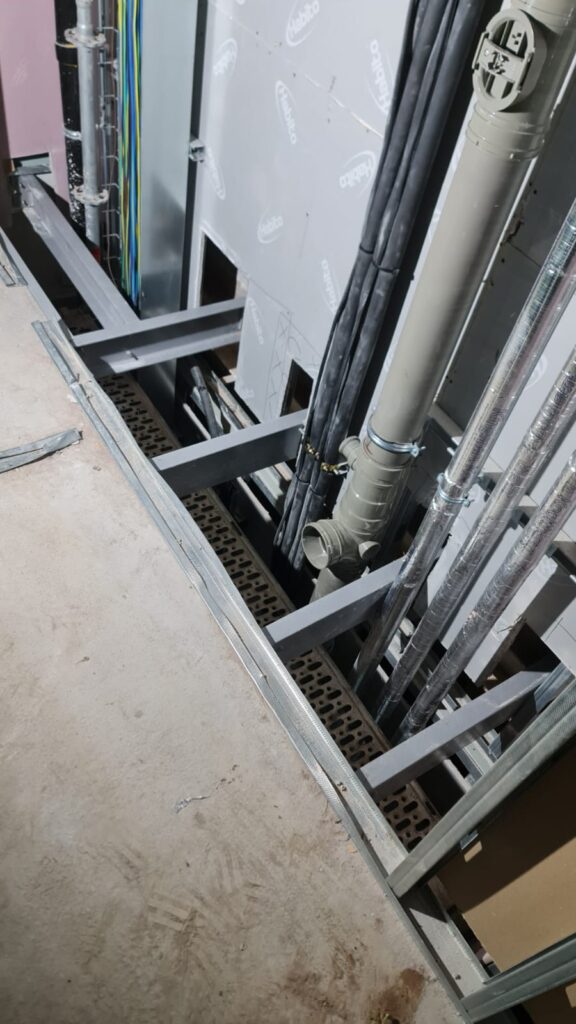 In an ideal world, we'd like to get onto a site much earlier in the process. Not only does it make installation easier, quicker and more cost effective, it ensures that the risks of falling from height and falling objects are eliminated. But we understand that even the best laid plans can go awry so we're happy to work with main and subcontractors to ensure the end result is the same.
No matter what stage your build project is at, it's never too late to call us in to get your site as safe as it can be. For more information get in touch today or call Richard Guy, Northern Territory Manager on +44(0) 7300 236 395.