Company news
Step on Safety has been awarded a 3-year contract by Network Rail to investigate, survey, design and supply rail access points throughout Wales. The project will see improvements to over 100 access points across Wales, replacing dilapidated timber and concrete stairways or providing new access to isolated locations.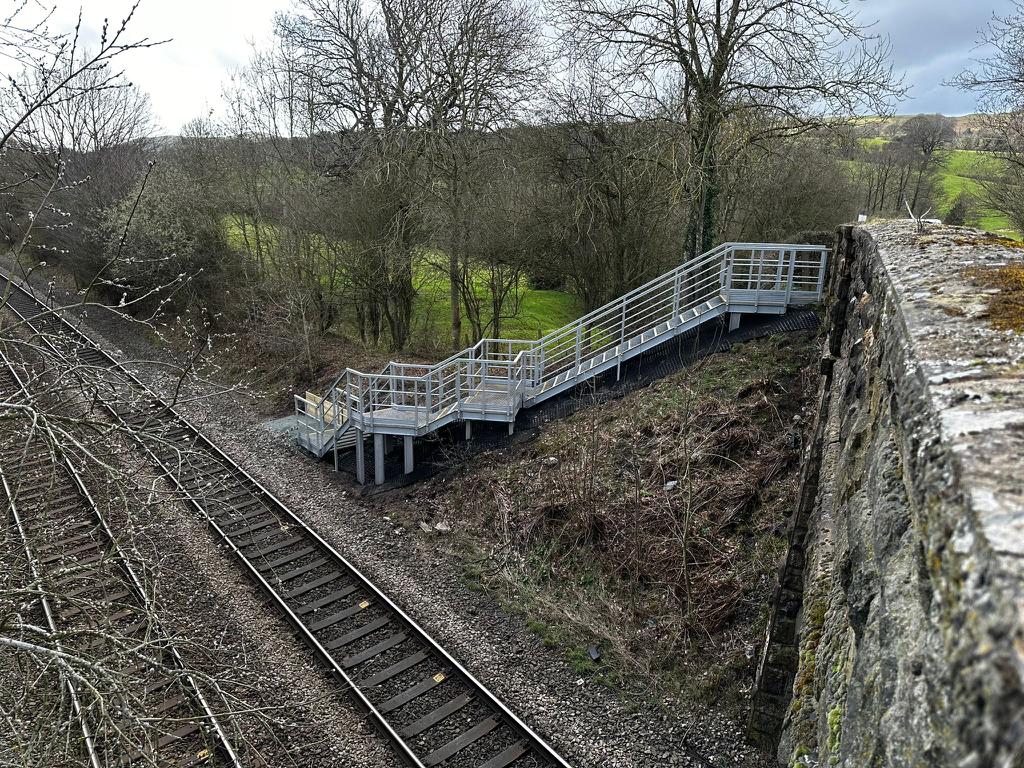 The rail industry is no stranger to challenging work environments, and ensuring the safety of maintenance engineers is crucial. SoS has now supplied over 300 GRP embankment stairs to access points across the UK over the past five years, encountering most scenarios in some difficult terrain, making us a trusted delivery partner within the rail industry. Usually working with contractors, this new contract is direct with Network Rail who will provide the engineers to undertake the installation.
Meeting Network Rail Standards
Our GRP Embankment Stairs are designed to NWR standards, whilst considering the reality of challenging access points. Staircases are engineered to provide optimal strength, durability and anti-slip properties, ensuring they can withstand the demanding conditions experienced in embankments. Additionally, the lightweight nature of the GRP profiles makes installation and transportation easier, minimising disruptions to rail operations.
Built to last
SoS's GRP Embankment Stairs boast a range of safety features that surpass traditional materials. The fiberglass reinforced plastic profiles provide excellent resistance to corrosion, chemicals and UV radiation, ensuring long-lasting durability. Moreover, the anti-slip surface texture on the treads and landings greatly reduces the risk of accidents, even in wet or adverse weather conditions. By working with experts throughout the industry, Step on Safety is also able to offer integral lighting systems, safety gates and screw in Anchor Piles.
We understand that each railway access point is unique, and our GRP Embankment Stairs are tailored to meet specific needs. The ability to offer a range of foundation solutions, customised finishes and recommended installers ensures compatibility with any embankment while maintaining compliance with relevant safety regulations.
Every embankment staircase is built at our Suffolk-based headquarters, quality checked and then broken down into manageable sections that can be carried and lifted manually into position before being bolted back together in situ. Training is provided for rail teams new to working with GRP and, when required, SoS specialists are happy to supervise.
If you'd like to know more, contact Sector Manager David Riley at driley@steponsafety.co.uk