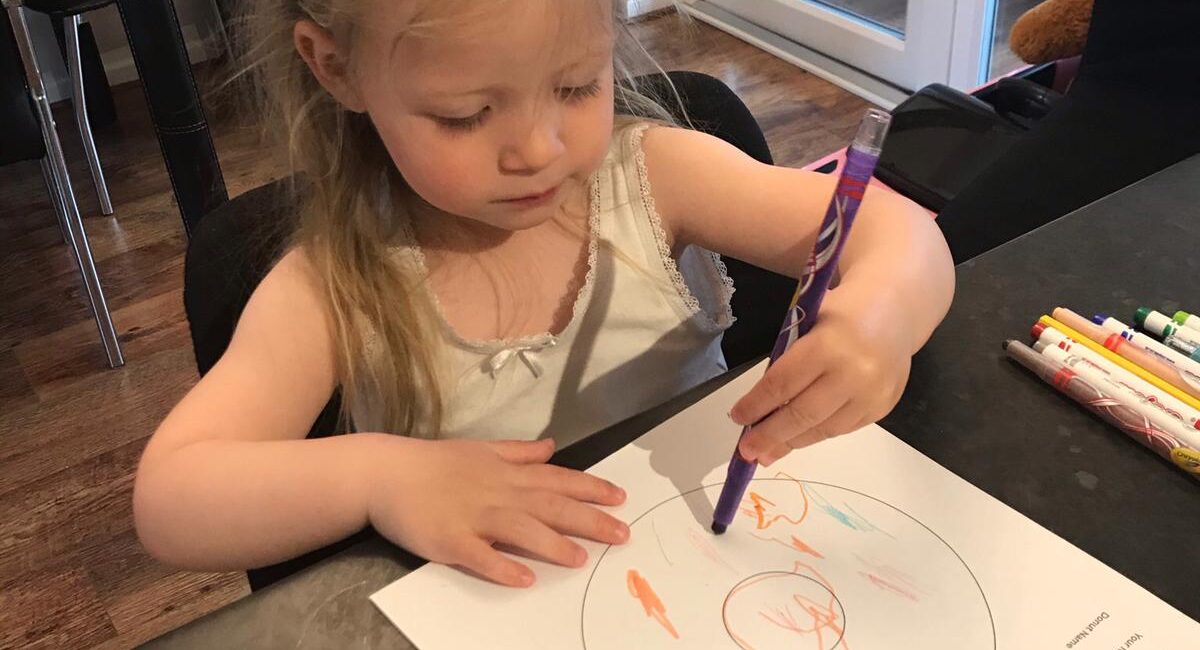 Company news
Here at Step On Safety, we have been celebrating National Donut Week and fundraising for our charity of the year, the Neo-Natal Unit at Ipswich. This charity was nominated by Steve Steadman, our Business Development Manager, after he and his wife Kate received enormous amounts of help when their daughter Harper was born prematurely.
Harper's Story:
When Kate went in for her second scan, baby Harper was much smaller than expected. This meant they had to have scans every two weeks and a weekly appointment to monitor Harper's heart rate.
At the 30-week scan, the doctor thought it might be best to deliver Harper there and then but, after second (and third) opinions, it was decided that the pregnancy could continue if Kate and Harper had a scan and two check-ups a week. They aimed to get Kate to carry to 35 weeks, but she was able to carry to 37 weeks.
Kate was induced on the 1st November and her water broke on the 2nd. They were constantly monitoring Harper's heart rate and everything was smooth sailing until the 4th. As the labour progressed, the baby's heart rate began to drop with every contraction, eventually putting her into distress. Harper was born via emergency C-Section at 2:58pm on November 4th weighing just over 5lb.
Everything seemed to be going well but, at just one hour old, Harper's breathing started to sound laboured. Steve alerted the midwife and a doctor was called. Harper was taken to the Neo-Natal Intensive Care Unit (NICU) where she stayed for a week.
This is where the Neo Natal Support Group stepped in. Kate was surrounded by other mothers and their new-borns, whilst her baby was struggling for breath in an incubator on another ward. After an extended labour and major surgery, she was exhausted, in pain and devastated that a joyous time had turned to terror so quickly. The charity was able to get her moved to a private room away from others where she could at least get some peace and quiet. Three days later, Kate was discharged but Harper still needed intensive care. To avoid Kate and Steve having to travel to and from the hospital each day, the charity set them up in a suite next to the NICU for the remainder of Harper's stay, allowing mother and baby to spend those crucial early bonding days together. Most importantly, Kate was able to breast feed which helped both of them through the stress of that first week.
Without the support of the group, those early days of parenthood would have been even more traumatic for both parents; the charity helped to make an incredibly difficult time just a little easier.
Two and a half years on and Harper is a happy, healthy little girl, loving life and running rings around her parents. For Steve though, the drama and worry of a challenging pregnancy, difficult birth and sudden health concerns is a fresh wound that he is still reeling from. "That first week nearly finished me off" he said. "I needed to be strong and supportive for Kate but without the help we received from the Neo-Natal team I'm not sure how I'd have coped. I know we were actually incredibly lucky – many parents don't get the happy outcome we did. I'm thrilled that Step on Safety has chosen them as the Charity of the Year and can't wait to hand over a nice donation at Christmas."
Follow the exploits of the teams at Step on Safety as they raise more money here.