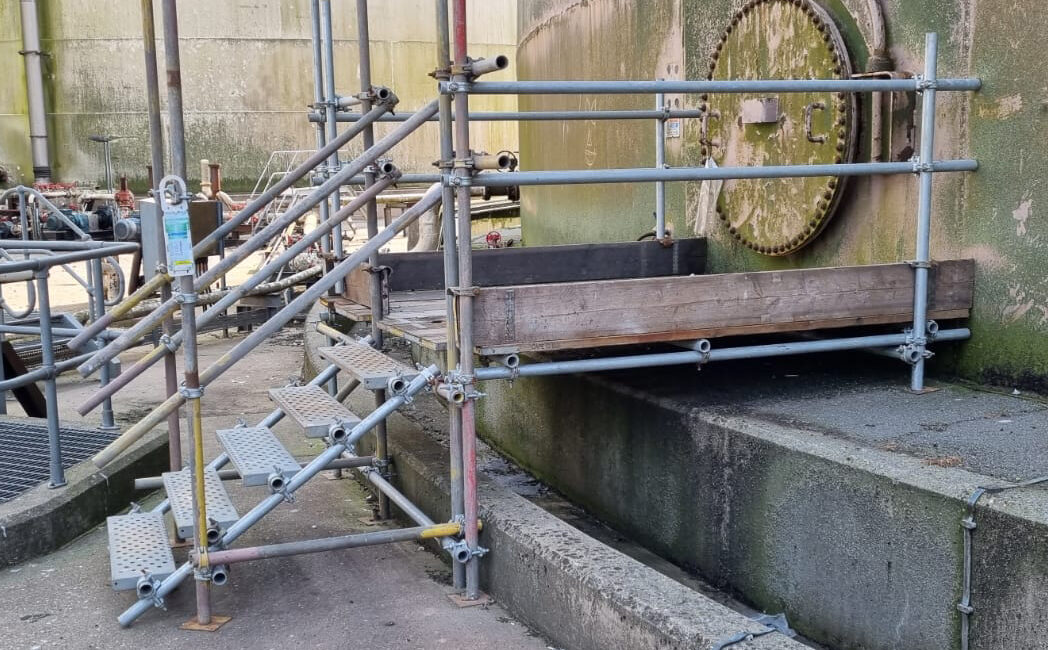 When 'Temporary' Structures become Permanent
According to the HSE website, the law requires that employers and self-employed contractors assess the risk from working at height and go on to organise and plan the work, so it is carried out safely. Suitable precautions must be taken to prevent falls. General access scaffolds provide a means of working at height while preventing falls and should be provided whenever practicable.
For short-term projects, traditional scaffolding offers quick, safe and easy access but, for longer term tasks there are extra rules and regulations that must be considered:
Scaffold Inspections every seven days by a qualified person
Minimum SWL of just 2 kN/m2 (for 'general purpose' use)
Structure must be suitably braced and tied to a permanent structure
So, what happens when the 'temporary' structures – the quick-fix steps or platforms – that were put together to provide access to maintenance hatches and equipment end up staying in situ indefinitely? You're spending time and money every week ensuring they remain fit for purpose and potentially risking the safety of operatives and engineers. Time to look for a more permanent solution.
Permanent Access Solutions
Take a look at some of our before and after pics: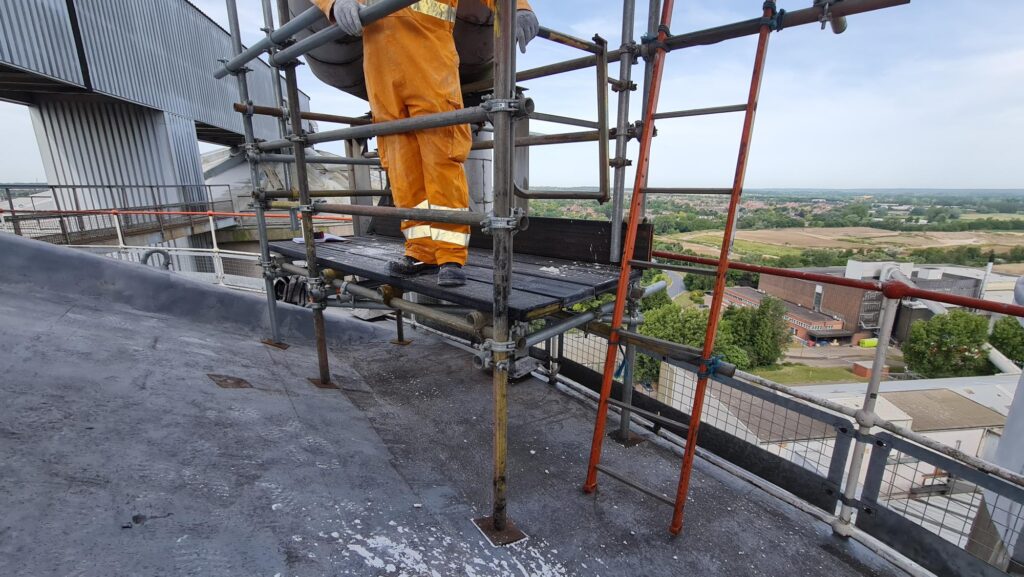 At Step on Safety, much of our work is about replacing these 'temporary' structures with sturdy, low-maintenance GRP fabrications that, once installed, not only save the time and money spent each week on Scaffold Inspections, provide a much safer working environment. Each has a SWL of 5kN/m2 as standard – that's more than twice the legal requirement for traditional scaffolding. As a permanent structure they also meet the requirements in Documents M and K and the Equalities Act 2010.
In addition to the SWL, our GRP Steps and Platforms have an anti-slip finish, that helps prevent slips, trips and falls – even in poor weather conditions. Plus, they look a thousand times better which can make a difference when guiding potential staff, clients or investors around your premises.
So, if you've been making do with a long-term 'temporary' access solution, it could be time to make it permanent. For more information or for a quote please get in touch.