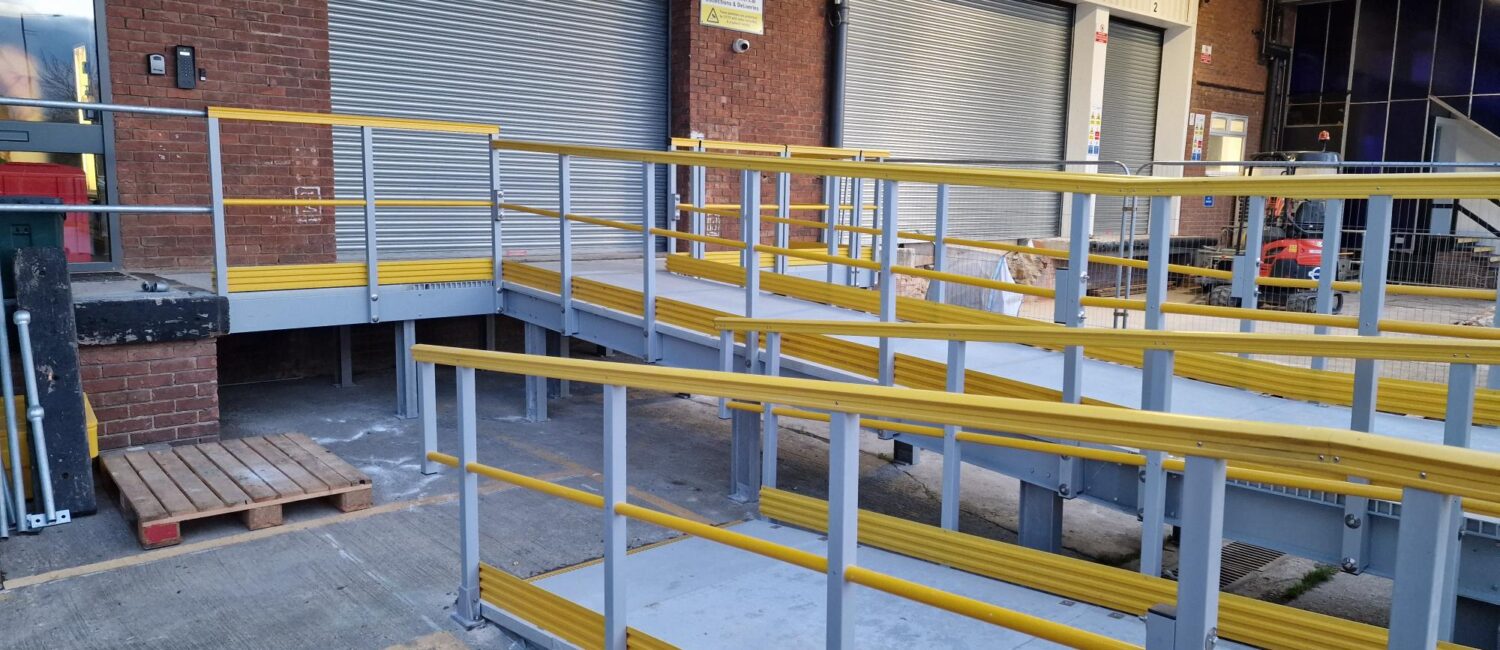 Construction Case Studies
We are regularly asked to supply access ramps to make life easier for individuals using wheelchairs, pushchairs, buggies, wheeled luggage, sack barrows and trollies. The anti-slip properties of GRP Solid Top Panels are ideal for use on slopes, providing sure footing even in wet or icy conditions. When we were contacted last year about building a ramp at Heathrow Airport, it was to become our first animal access ramp.
Animal AirCare's Reception Centres have specialised in caring for pets travelling by air for 25 years. Their Animal Welfare Officers are responsible for the safe and secure handling of all animals entrusted into their care whilst they are staying in their temporary airport accommodation. They offer a temperature-controlled, safe and highly secure environment for the handling of animals travelling outbound and inbound, and for those in transit for an onward departure. Their facilities include spacious dog kennels, catteries, isolation rooms for birds and reptiles, toilet areas, and pet kitchens.
We were called in when it was found that the previous provider, building a steel version, was failing to meet not only the Building Regs and Equalities Act 2010 requirements, but were also contravening the security requirements of the airport itself and were forced to abandon the project half way through. We are used to working within the aviation industry having worked at several of the UK's airports and, with the help of the client, obtained all the required permits before work started.
We removed the steel structure and replaced it with a fully compliant GRP version. The ramp we constructed was made using our Universal GRP Profiles with 42mm Solid Top panels with hi-vis yellow edging and GRP SafeRail Handrail. Installed to enable the easy movement of pet containers it has the added benefit of being quieter to walk on than a metal version which should help keep the animals calm in what is undoubtedly a stressful situation.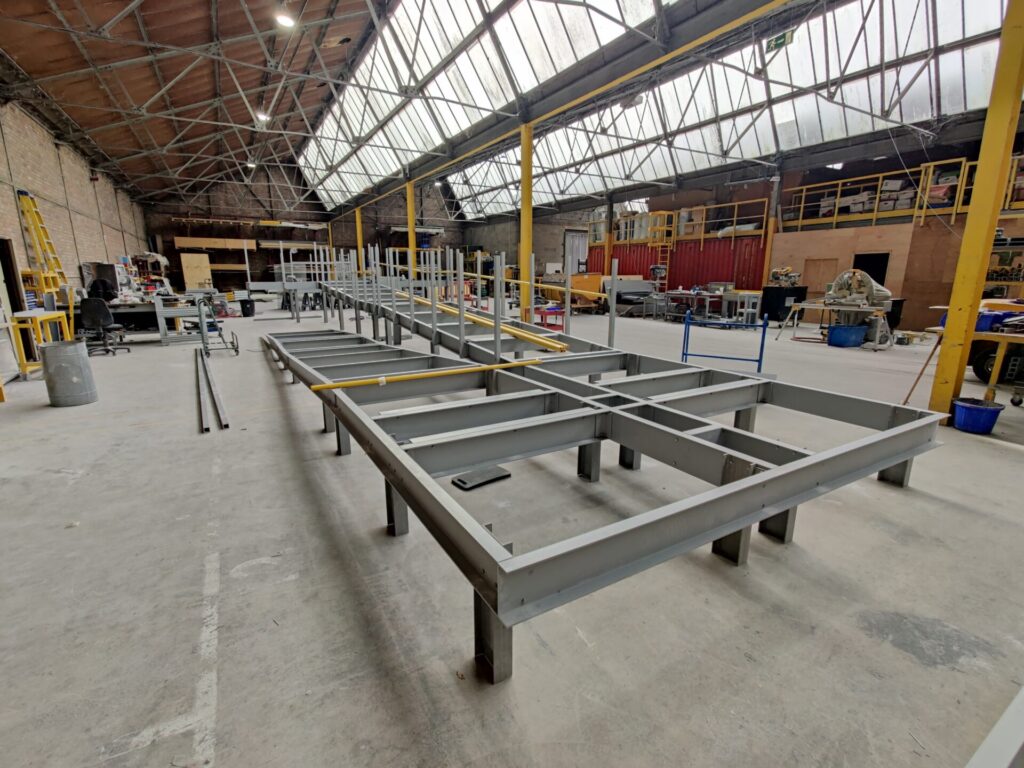 The ramp was built at our workshop in Suffolk before being broken down into sections for transportation to Heathrow. Work onsite was completed in just one week, minimising disruption to the running of the Reception Centre.
We specialise in providing safe and easy access for everyone (and their pets), no matter where the requirement is. Get in touch today to find out how we can improve your site.