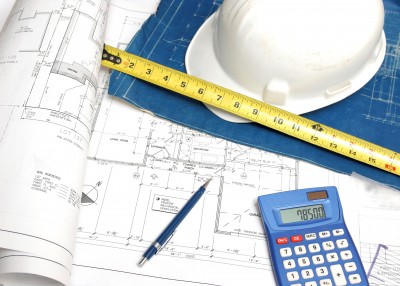 p

We are looking to recruit a Construction Business Development Manager to join our existing team. Previous experience not essential, and would suit graduate level candidate, looking to gain experience within a progressive sales environment.

General.

The Business Development Manager is responsible for the generation and development of new business opportunities throughout the UK for Step on Safety Limited, GRP safety flooring products and associated product lines. This role is focused on direct communication in face to face meetings, telephone calls and emails in order to drive sales and create business opportunities. In the fast paced environment at Step on Safety, teamwork, integrity, accountability and enthusiasm are key factors. This position requires the exercising of independent judgment to perform the responsibilities and reports to the Operations Director.

Duties and Responsibilities.
Responding to tenders and requests for information in a timely manner.
Responsible for your own lead generation and appointment setting.
Answer technical and sales enquiries by telephone and email.
Actively follow up and sell to prospective customers by telephone and email.
Put together quotations for all products.
Liaise with accounts department to ensure all project work is invoiced promptly and accurately.
Follow Quality Management System (QMS) at all times.
Ensure non-conformities are reported promptly.
Feedback customer comments as appropriate.
Attend industry events and trade shows to gain new business leads and contacts.
UK site visits as required.
Keep up to date with product descriptions and technical data.

Key Challenges.
Understanding customers' needs/specifications and taking responsibility for delivering timely tenders, combined with excellent customer service.
Cold calling customers to create new opportunities
Dealing promptly with enquiries and requests.

Experience and Technical Skills Required.
Construction related background, with minimum 5 years' experience preferred
Good knowledge of plant hire, construction health and safety an advantage.
Good Grade Level English and Maths.
Confident to read and use CAD drawings.
PC Literate including experience of Sage, Microsoft Word, Excel, and Outlook.
Motivated, with good organisational skills.

Essential Personal Qualities.
Excellent telephone/interpersonal skills.
Confident, calm, patient with customers.
Flexible, dependable, reliable, team leader.
Work well under pressure to meet deadlines.
Ability to make decisions and negotiating skills.
Sense of humour.
Presentable and courteous.

Salary, Hours of Work and Location.
Salary: £ Dependent upon experience.
Hours: Mon – Fri. 8.30am - 5pm (extra hours may be required).

Location:
Based in the office, at construction sites, at home, with client visits throughout the UK.
This document provides a concise statement of the key deliverables regarding this position; however, it is not an exhaustive list of all duties and key deliverables are subject to change in line with the changing business requirements. Employees are expected to carry out reasonable, additional duties as their manager may request from time to time.

Please submit your cv by email to: jobs@steponsafety.co.uk
(No Agencies Please)