With the cold, dark, damp weather closing in on us it's important to take a look at the effect this can have on safety – not only in our own homes and gardens but also throughout the workplace.
Slippery decking
A common issue in gardens during the dark and damp Winter months is traditional wood decking becoming slimy and slippery. Wood decking is at it's most vulnerable during the winter, with the wet weather wearing down the natural fibres and creating a surface which is prone to mould and a build-up of slippery residues.
Solution:
We offer a selection of
non-slip decking strips
designed to easily adhere to existing decking. Alternatively, have you considered our composite decking? Made from a recycled wood and polymer composite, it's a safe non-slip choice for consumers and businesses alike.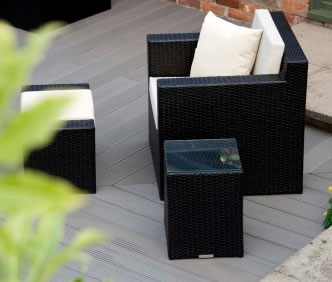 Dark stairways
During Winter months stairways – either outdoors or indoors – which are located in poorly lit areas, can provide a potential trip hazard.
Solution:
Luminous stair nosing
will ensure your stairways are visible even in the poorest lit conditions.
Slippery stairs or steps
Along with often-dim lighting outside, stairs can also become dangerously slippery in wet or icy conditions, particularly at busy outdoors areas such as train stations.
Solution:
Create a firmer grip underfoot with our
stair tread covers
. Designed to cover the majority of a stair, our tread covers are made from resistant non-slip fibreglass.
If you'd like to discuss with us how we can make your workplace or home a safer place this Winter, get in touch with our friendly team
here.